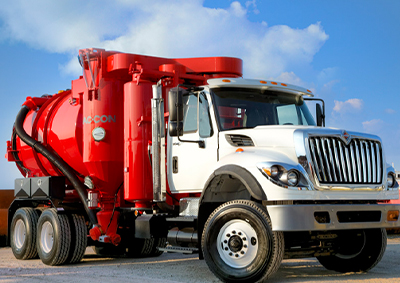 Are you familiar with an industrial Vacuum Truck? You might have seen one being used for sewer or septic tank pumping, but did you know they have many other uses?
Here at Southern Vac, we're your local Vacuum Truck expert and know these machines inside and out. We thought we'd share a few of the different uses for Vacuum Trucks. You might just learn that a Vacuum Truck is the perfect piece of equipment for your business!
One Truck, Many Uses
A standard Vacuum Truck consists of a large tank for storing liquids, a strong pump for vacuuming and a series of hoses and lances for access in tight or confined areas. While you may know some of the uses for Vacuum Trucks, you might be surprised to learn others. The list includes:
Septic tanks: Septic tank pumping is necessary to keep septic systems operating properly and waste from seeping into the ground where it can cause health issues.
Sumps and sewers: A Vacuum Truck is perfect for pumping out sumps and sewers thanks to the large volume of storage available in the tank.
Grease traps: Cleaning a restaurant's grease trap is a difficult job unless you equip yourself with a powerful Vacuum Truck and the right mix of hoses and lances.
Environmental protection: Use a Vacuum Truck after a storm or environmental emergency to remove water from sensitive areas to protect humans, wildlife and nature.
Cave-ins: If a cave-in occurs in your area, a Vacuum Truck is a great help removing water and mud while rescue crews try to reach infrastructure access points.
Recovery missions: People who get trapped during floods or storms need rescue quickly, which is why a Vacuum Truck makes an excellent addition to any rescue recovery fleet.
Hazardous material: Handling hazardous material by hand puts the operator at risk, so opt instead for a powerful and chemically-resistant Vacuum Truck for all hazardous material spills.
Our customers here at Southern Vac use our Vacuum Trucks for these and many other uses. If you are looking for a way to pump and remove large quantities of water, mud or other liquids in a safe, efficient and reliable manner, contact our team. We'll discuss your vacuum needs and help you choose the perfect Vacuum Truck for your situation.
You can also contact us if you're not sure if a Vacuum Truck suits your application. We'll use our experience to help you make the right decision and choose the best equipment solution. We look forward to hearing from you and giving you more examples of how a powerful Vacuum Truck can make short work of all your liquid removal and pumping needs.