Parts and Field Service
In order to maximize the lifecycle of your equipment, routine service and preventative maintenance is highly recommended. At Southern-Vac, we specialize in providing world-class service directed towards maintaining efficient machine performance. In turn, this will result in lower overall operating costs for our customers.
Southern-Vac excels in this marketplace by providing highly trained field service technicians who bring their years of experience to our customers' doorstep. In most situations, our technicians will be able to troubleshoot and repair upon their initial visit. This allows our customers to focus on their business needs without the logistical complexities of equipment transportation, excessive downtime, and service-related communications.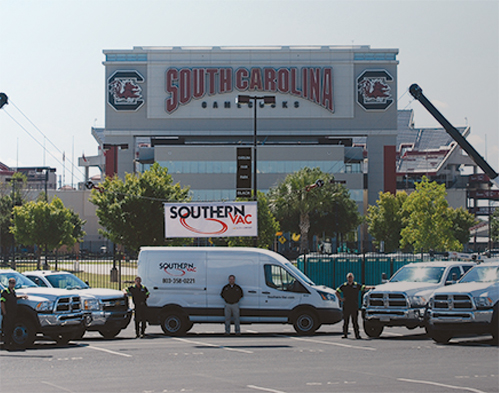 Service Coverage
Our current field service coverage includes the Carolinas, Tennessee, and Georgia with technicians strategically positioned to minimize travel cost and service delays. Whether you require service at your maintenance shop or at a particular job site, we will respond with prompt, knowledgeable, and courteous service…guaranteed.
For those customers who maintain the servicing of their own equipment, Southern-Vac is able to offer a parts department that specializes in providing the correct parts along with the most competitive pricing in the industry. Our knowledgeable staff will be able to process your orders and ship directly to our customers the needed parts which meet or exceed our manufacturer's specifications.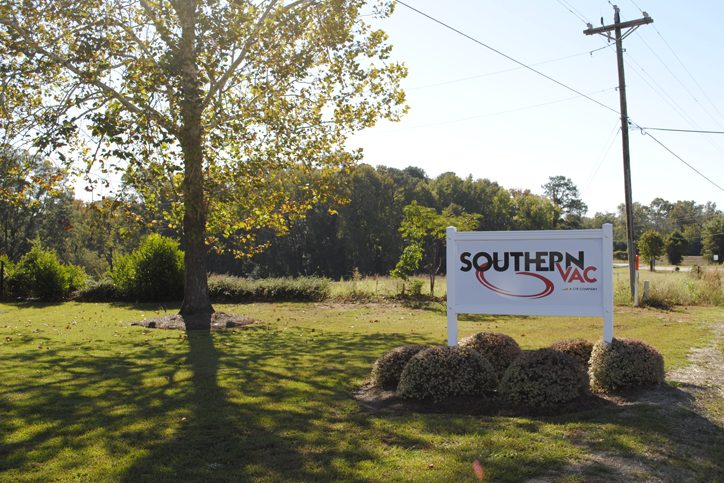 Locations
We have a conveniently-located office in Gilbert, SC. We truly appreciate the opportunity to better serve our industry, customers, and communities.
To learn more about who Southern Vac is and why you should partner with us, visit our About Us Page.