New Equipment to Keep Your Jobs Moving
When Southern Vac was established, it was imperative that we only sell and service those products we can back 100%. We offer only the highest quality product, and serve as customers' trusted partner through superior service. Through the partnership we hold with our vendors, availability of products and service and delivery are more convenient and economical to your business.
Learn more about the different types of products we offer and their capabilities:
Flexible Financing Offers
Southern Vac offers a wide range of flexible financing solutions to assist in your equipment purchasing decisions. With years of experience, our Finance Department is prepared to match your needs with a diverse product mix. We do our best to help you manage the financing of your operation—whether for one machine or a whole fleet—in a way that makes the best financial sense for you. Our current field service coverage includes the Carolinas, Tennessee, and Georgia with technicians strategically positioned to minimize travel cost and service delays.
For those customers who maintain the servicing of their own equipment, Southern-Vac is able to offer a parts department that specializes in providing the correct parts along with the most competitive pricing in the industry. Our knowledgeable staff will be able to process your orders and ship directly to our customers the needed parts which meet or exceed our manufacturer's specifications.
We are conveniently located in both Columbia, SC, and Charlotte, NC. Additionally, in an aggressive pursuit to meet the demands of our customers servicing requirements we are in the planning stages for identifying service locations in the Raleigh, NC, and Tennessee markets to support our remote field service technicians.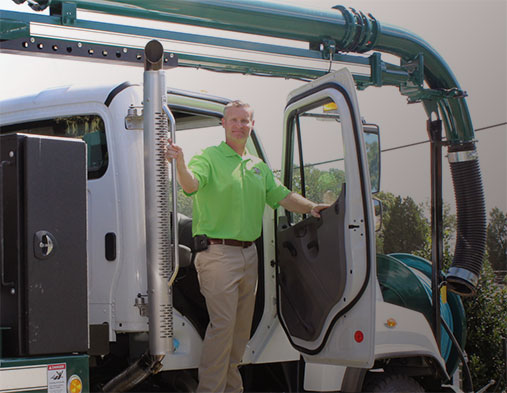 What Our Customers Say
If you are looking for a company with a knowledgeable staff that is dedicated to the success of your company or utility and places that above their own interest, then Southern-Vac is the company you are looking for.
Ben Wright
Utilities Superintendent
Town of Fort Mill