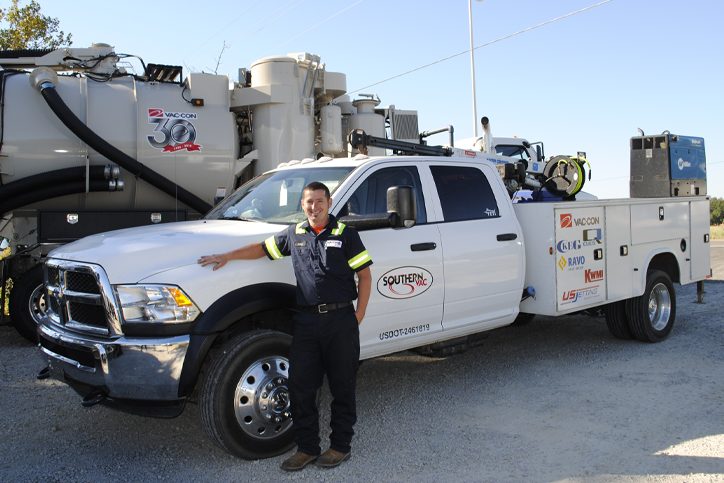 Equipment Training Services
Southern Vac's team of highly trained professionals is ready to ensure you and your team of operators feel confident and safe operating your equipment! Whether you just need training for yourself or for your entire team, our skilled and certified equipment experts are available to help you learn the ins and outs of your equipment at your pace. Give us a call today.
Get the Benefits of Using Southern Vac's Equipment Training
When you trust our team to help train yours, you know you're in good hands. At Southern Vac, we know the importance of having a full understanding of the equipment you've invested in. That's why we take care in making sure you can take full advantage of all the features your equipment has to offer. 
When you choose Southern Vac to train you and your team, you'll enjoy:
Access to over 120 years of combined experience across our team

Hands-on training performed in the field

Customized training to fit your needs and level of experience

Refresher training for new operators

Reduced maintenance costs & uptime spent more efficiently after training

Most importantly, increased safety practices during the operation of your equipment
Safety is our absolute top priority for you and your team. That's why we're happy to offer standard training free for all of our customers whenever you purchase or rent a piece of equipment from us. Have a new operator in need of a training refresher? We've got you covered - simply contact your local Southern Vac location and we'll arrange training for you!
Contact us to learn more about our truck equipment testing services. Call us today at 803-358-0221 to speak to a member of our friendly team!