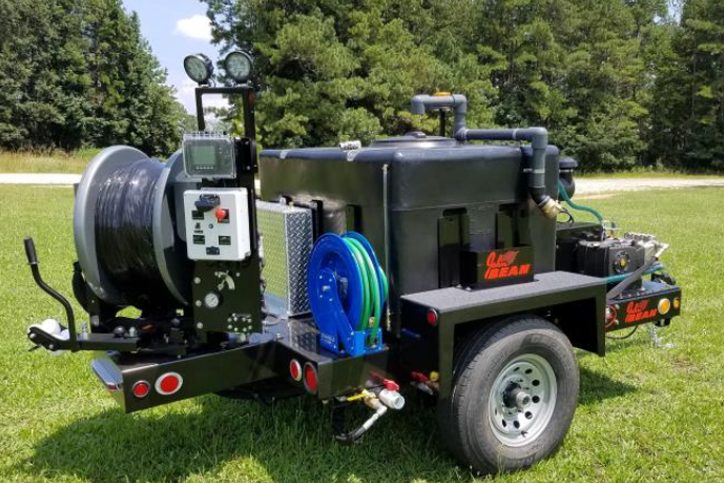 It's no secret that municipal governments across the Southeast are working with tight budgets. For many of these entities, purchasing new machines such as street sweepers, storm and sewer cleaning trucks and leaf vacuum equipment isn't a viable option. Rent-to-own programs can provide a cost-effective alternative that makes more financial sense for municipalities with limited revenue sources.
What Is Rent-to-Own Municipal Equipment?
A rent- or lease-to-own arrangement entails setting up a monthly installment plan where the supplier applies each payment to the equipment's purchase cost. At the end of the term, you can decide whether you want to buy the machine or return it.
These programs offer several advantages over standard municipal equipment rental or purchase agreements, including:
Lower upfront costs: When leasing or renting, you don't have to make the large down payments typically required with purchases. You can allocate these funds to other areas of your budget.
Enhanced fleet management: Since you have the flexibility to return the equipment at the end of the term, you'll have more control over the size of your fleet. You can upgrade to a more advanced machine if it meets your municipality's needs.
Lower operating costs: In most cases, the equipment supplier will handle maintenance and repairs and other costs during the rental or lease term. The reduced expenses can help balance your municipality's budget.
No additional debt burden: During the lease or rental phase of your agreement, the amount you owe won't show as a debt liability on your municipality's balance sheet, making it easier to borrow funds when needed.
Tax benefits: With a leasing arrangement, you may be able to write off the payments you make before you purchase the equipment. Your municipality's tax adviser can help you determine whether this applies to your situation.
An easy path to ownership: If your goal is to own the equipment eventually, a rent-to-own plan can often provide the most practical solution for achieving your objective.
Leasing vs. Buying Municipal Equipment: We'll Help You Decide
If you're still unsure whether you should rent or buy municipal equipment, the experts at Southern Vac can help you make an informed decision. We offer the most extensive stock equipment inventory and rental fleet in the Southeast. We also provide complete support throughout the customer journey.
Get started today by exploring our rent-to-own options or contacting us for additional information.