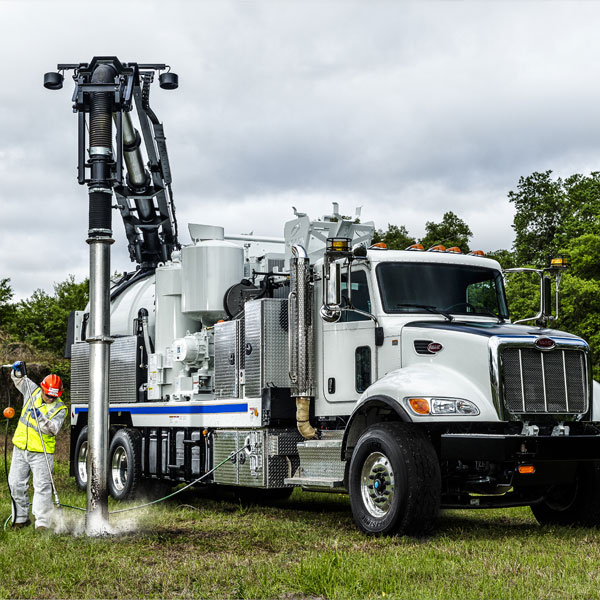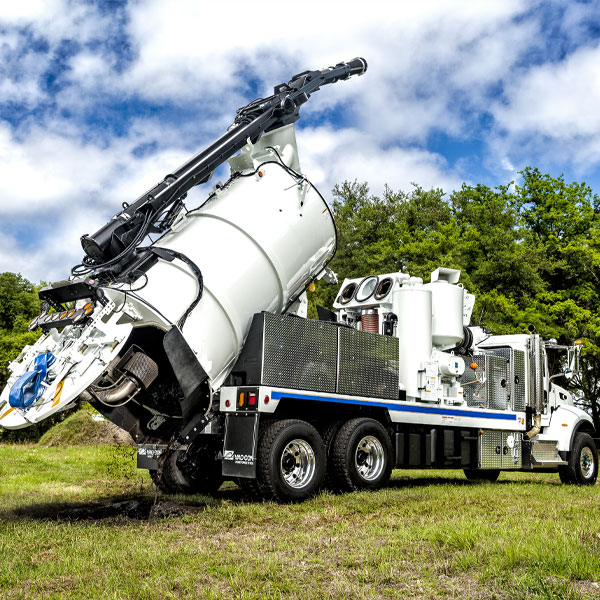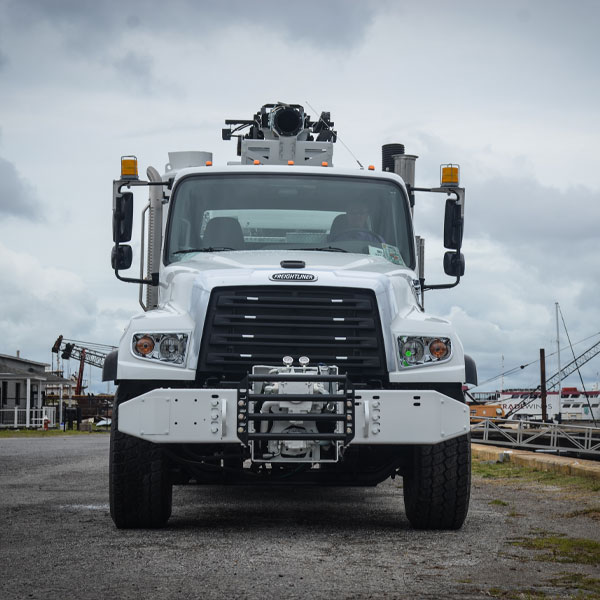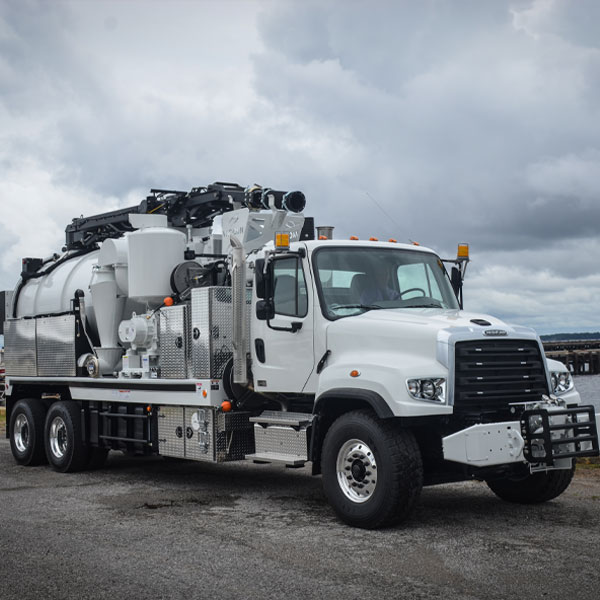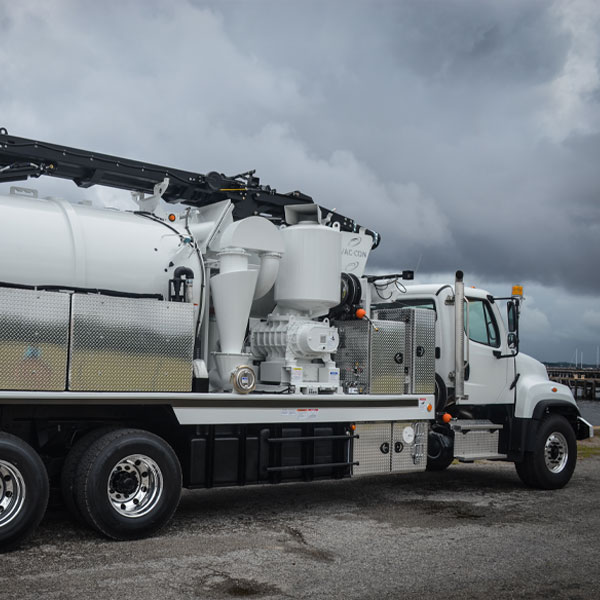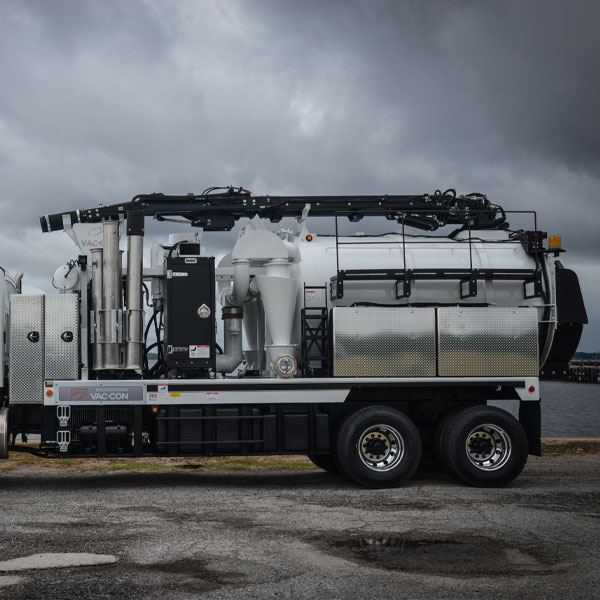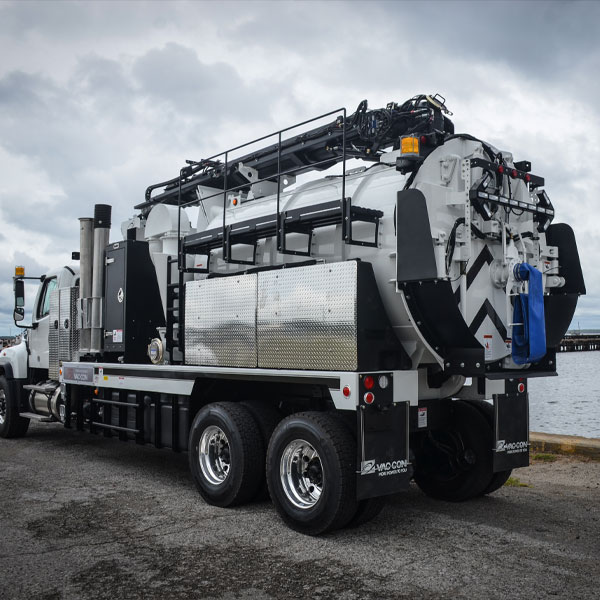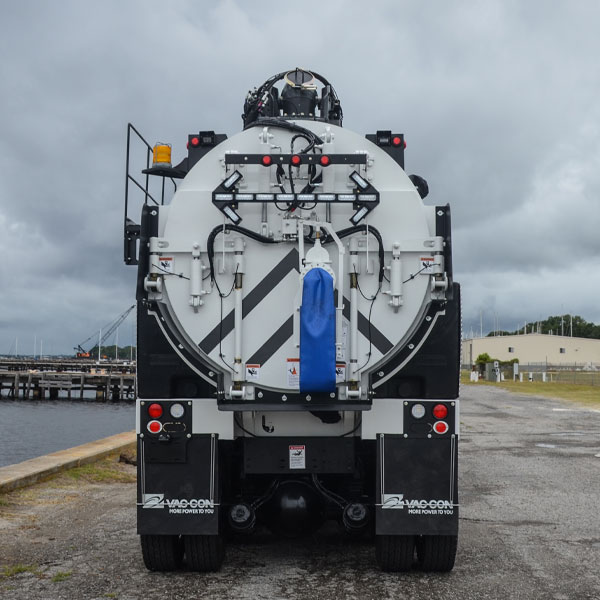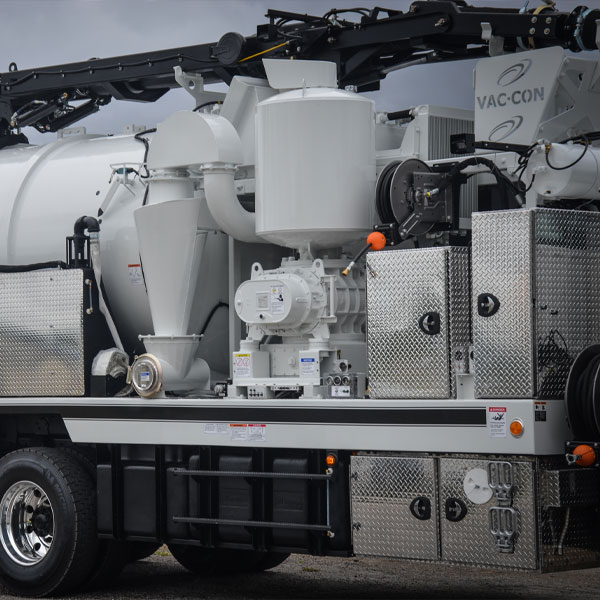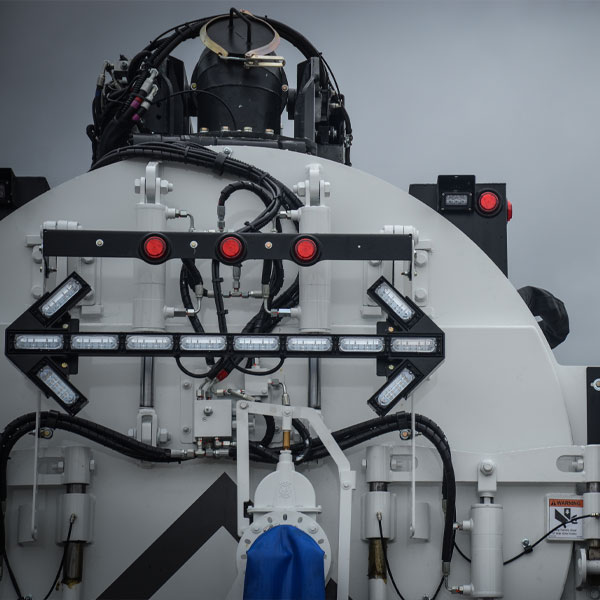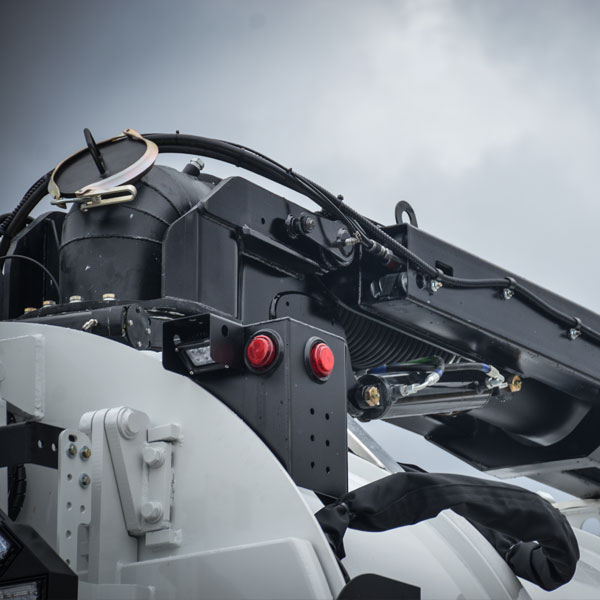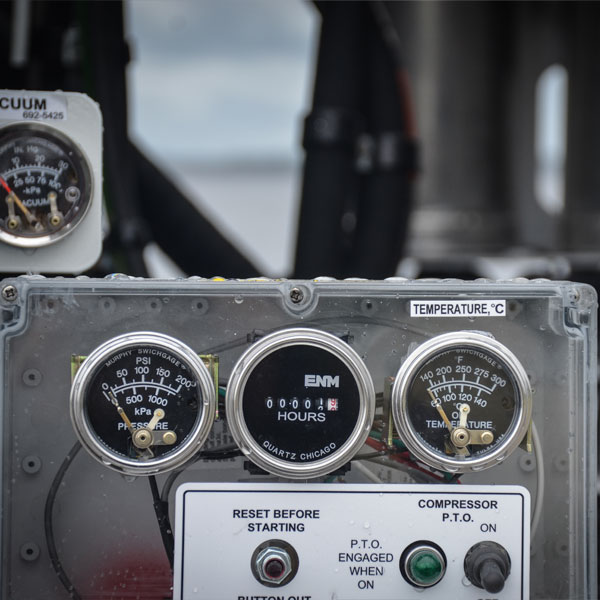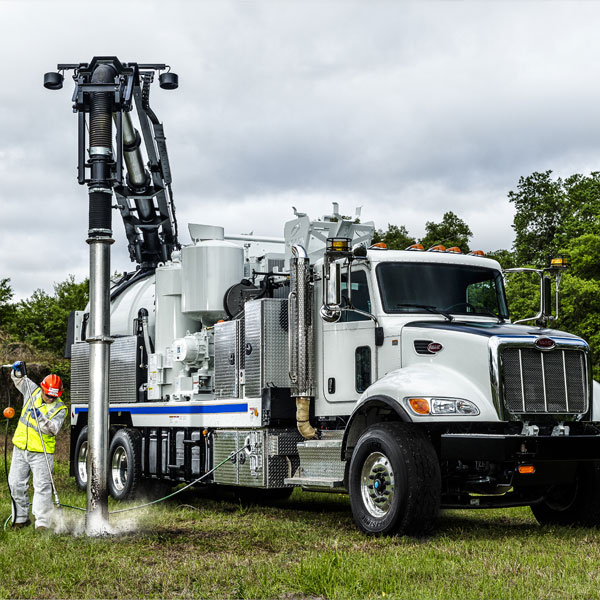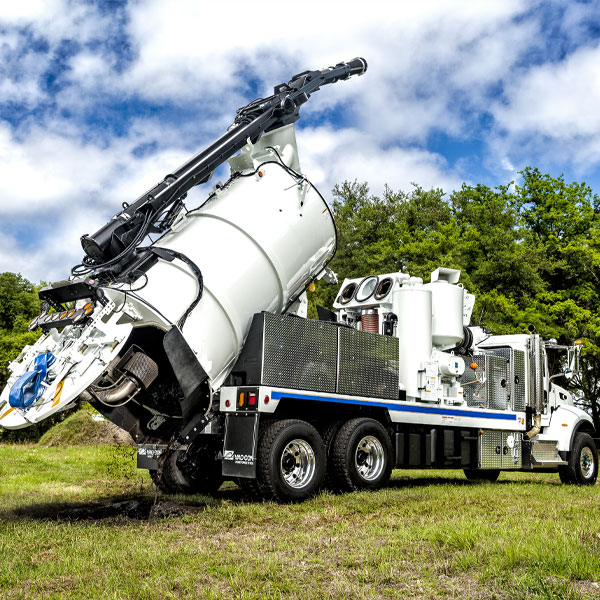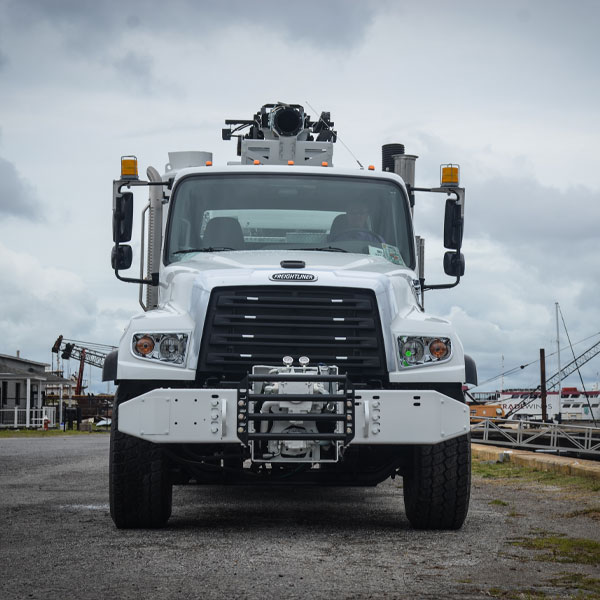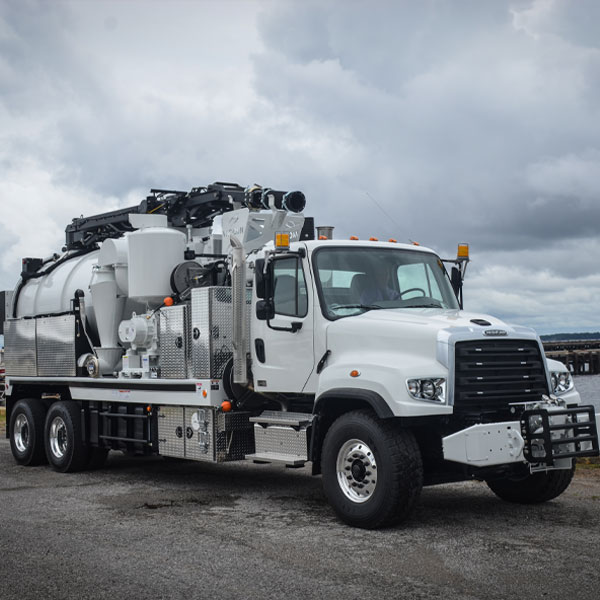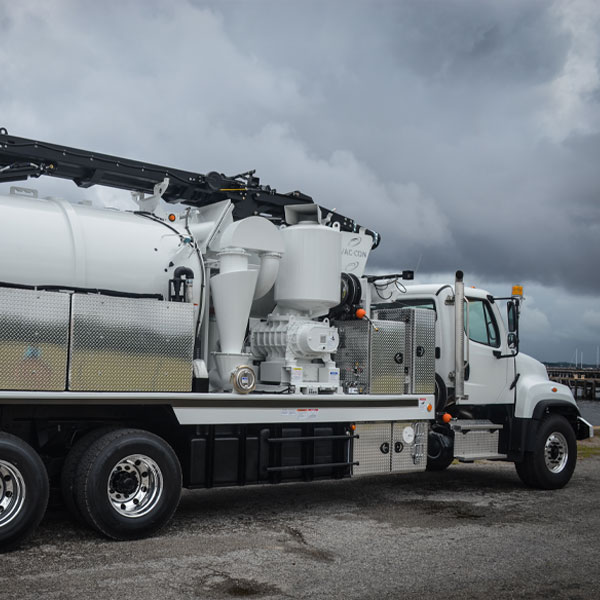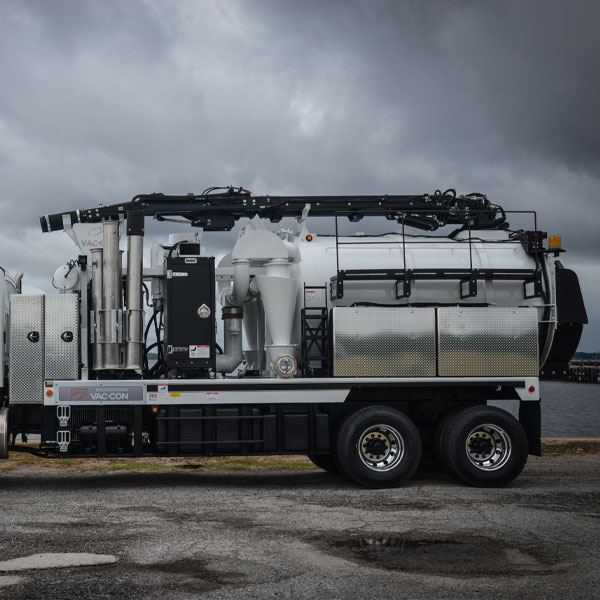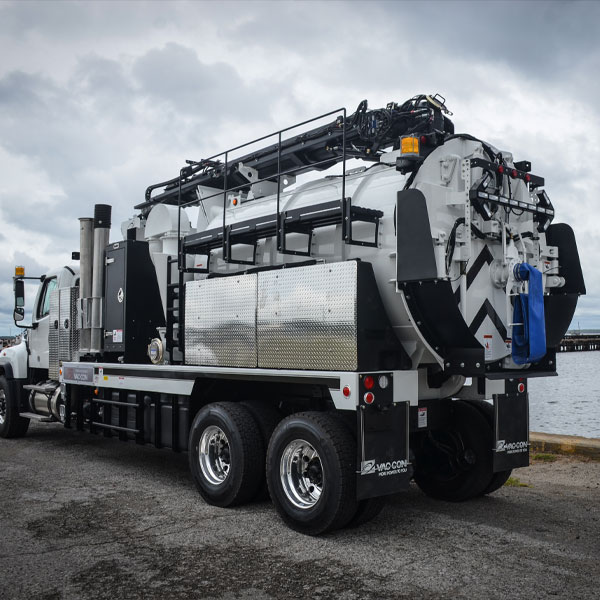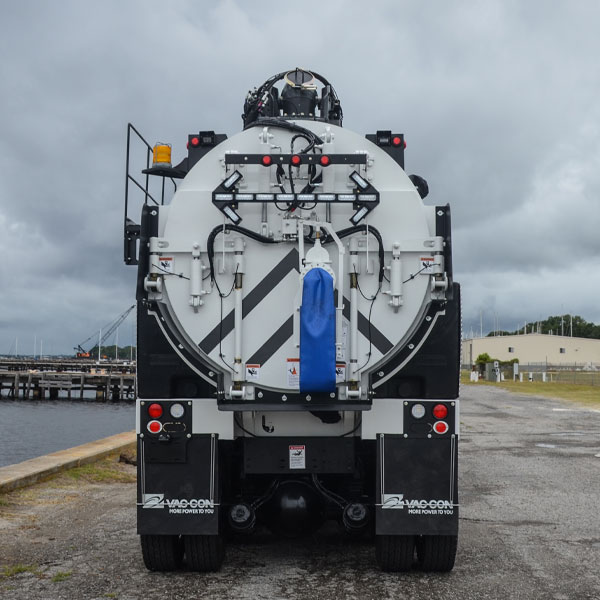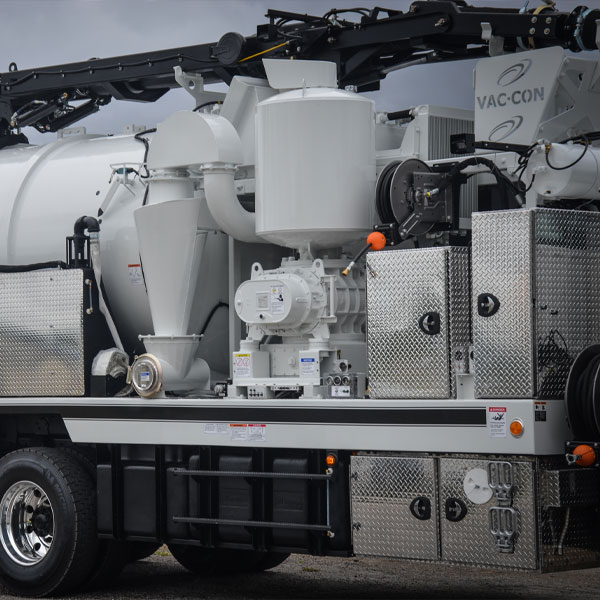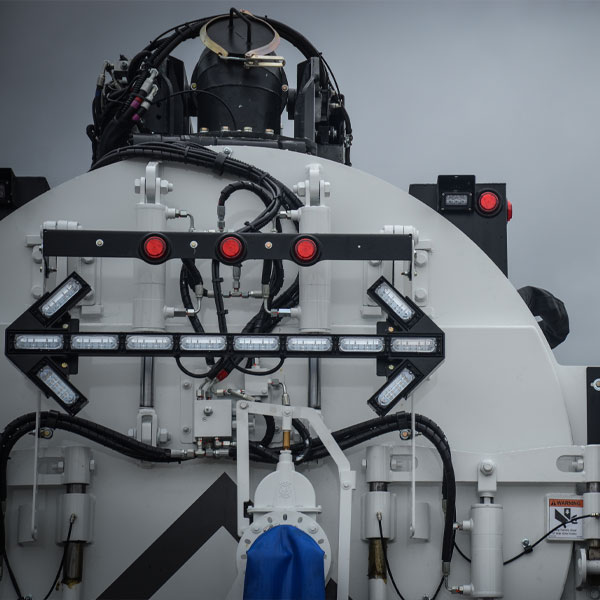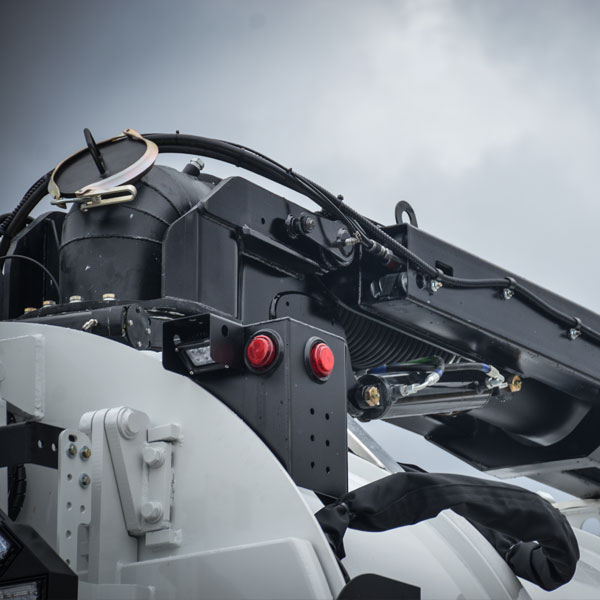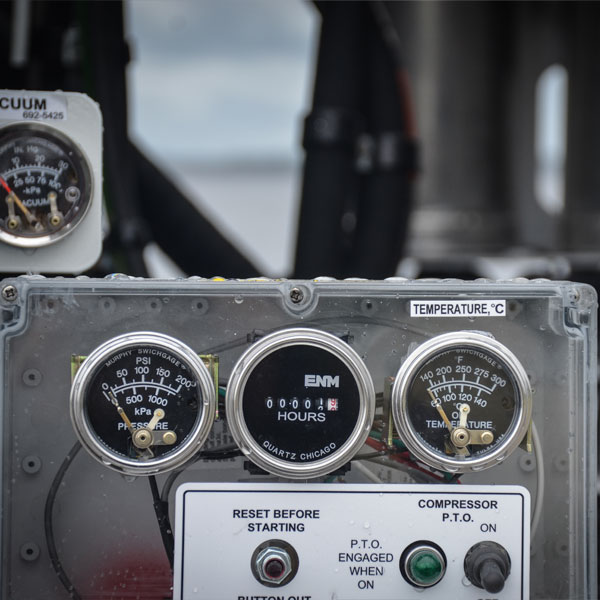 The X-Cavator™ enables you to locate and safely excavate around delicate utilities without damaging them. There is no application too tough for the X-Cavator™. Order yours with specific, powerful options to handle those crucial excavation jobs like:
Trenching

Potholing/Daylighting

Exposing underground utilities

Water & sewer repairs

Highway & street repairs

Propane & gas tank remediation

Long distance & congested area excavation

Oil & gas distribution lines
The X-Cavator™ brings everything you need to the job site- including efficiency and safety.
Weight: Empty 42,000 lbs., 66,000 GVWR

Single-engine

Transfer case driven

Hydrostatic pump

827 PD blowers 18" HD

Power flex boom

Hot water system

12 yd debris tank

1,300 gal water tank

Air available (air knife excavation)
Vacuum system (as specified by model number)

Cyclone separator

Hydrostatic blower drive

Front loading 10' (3.05m) telescopic boom with pendant control station

270° rotating boom

8" (203.2mm) vacuum intake hose

Aluminum diamond plate storage boxes and cabinets

Cross linked polyethylene water capacities: 800 (3,028.3 Liters), 1100 (4,164 Liters), and 1300 Gallons (4,921 Liters) with Ten (10) year warranty

Automatic vacuum breaker shut off

20 GPM (75.71LPM) / 4000 PSI (275.79 bar) water system – hydraulically driven

100' (30.48m) retractable high-pressure hose reel, high pressure digging wand

Reinforced 3/16" Corten® steel debris body with Five (5) year warranty

5" butterfly valve with 10' (3.05m) layflat hose

Debris tank dumping: minimum 50°, hydraulic scissors lift – power up/power down

Low pressure hand gun with quick connect at pump with 25' (7.62m) of 1/2" (12.7mm) hose

Full opening rear door/ hydraulic door locks/ hydraulic door grabber

Boom tie down with front mounted joystick for ease of operation

Passenger side controls

Passenger control panel cabinet aluminum diamond plate (35" x 14" x 24") (.89m x .36m x .61m)

Water pump and hose reel cabinet/passenger side aluminum diamond plate (51"x20"x30") (1.3m x .51m x .76m)

Storage box behind cab aluminum diamond plate (16"x42"x96") (.41m x1.07m x 2.44m)

Single axle units: drivers side storage cabinet aluminum diamond plate (51"x24"x24") (1.3m x .61m x .61m)

Tandem axle units: drivers side storage cabinet aluminum diamond plate (51"x44"x24") (1.3m x .61m x .61m)

Tandem axle units with 180" CT: storage box behind cab aluminum diamond plate (16"x42"x48") (.41m x1.07m x 1.22m)

2 joystick controls 1-passenger side control panels, 1-front bumper

Emergency shut off

Reflective striping – side, rear, and chevrons

20.5' aluminum intake pipe (1-3',1-5',1-6', and 1-6.5' nozzle)

ICC lighting

Polyurethane paint

One (1) year standard warranty- see certificate for details

5# Fire Extinguisher

Set of Triangles

Hydrostatic variable displacement piston pump driven by chassis engine

Hydrostatic fixed displacement piston motor

Hydraulically driven heat exchanger fan

110°-190° F operation ranges at 90° F ambient temperature

Torsional soft coupling

Multi-stage hydraulic filtration system

Independent control of vacuum and water systems

2 or 3 stage vacuum compressor (fan)

Optional PD blower with multiple rating up to 28" Hg and 6,000 CFM

Automatic vacuum breaker shut-off and filtration

System automatically stops air-flow to prevent over-filling and/or spillage during transport

Can be manually controlled from front operator station, wired pendant or with available wireless remote

Filtration Cyclone separator

Dual port separation with dual stainless steel micro screens

Centrifugal separator with easy access inspection door

Systems up to 4,000 PSI (275.79 bar) and 20 GPM (75.71 LPM) with smooth continuous flow and pressure

Available winter recirculation

Available air-purge system

Cross-linked polyethylene water tanks

Ten (10) year warranty