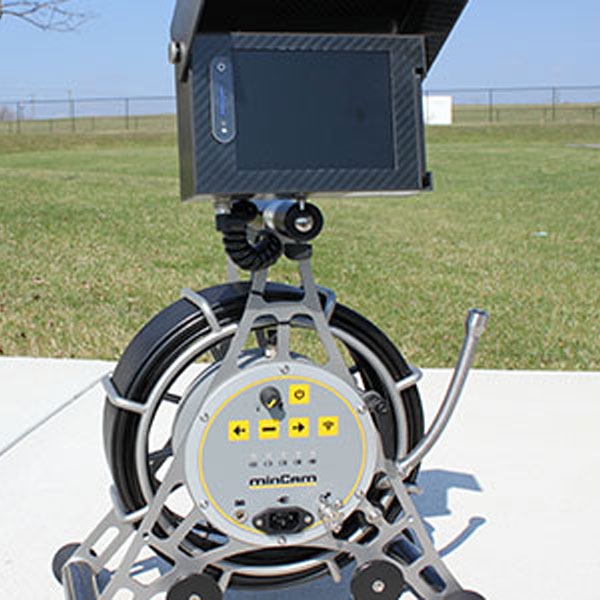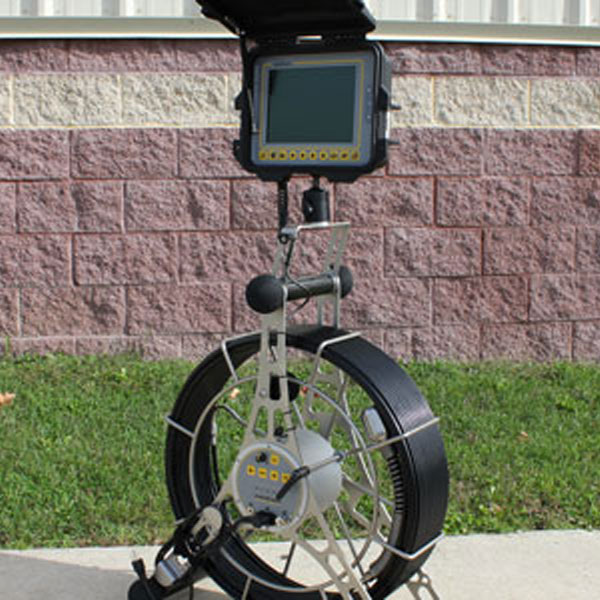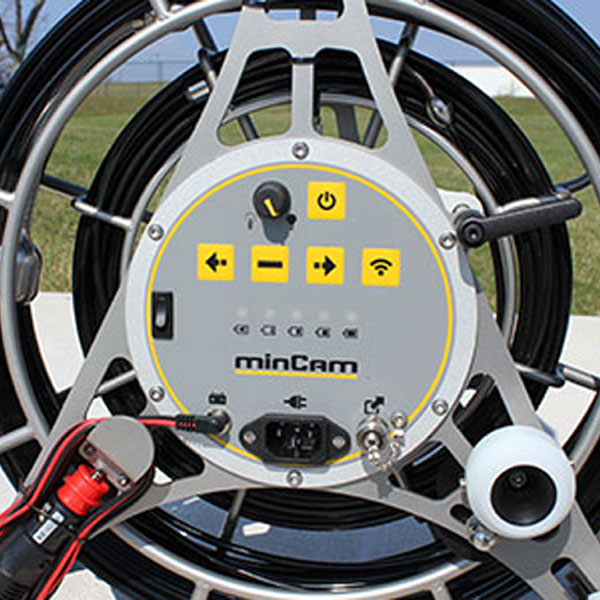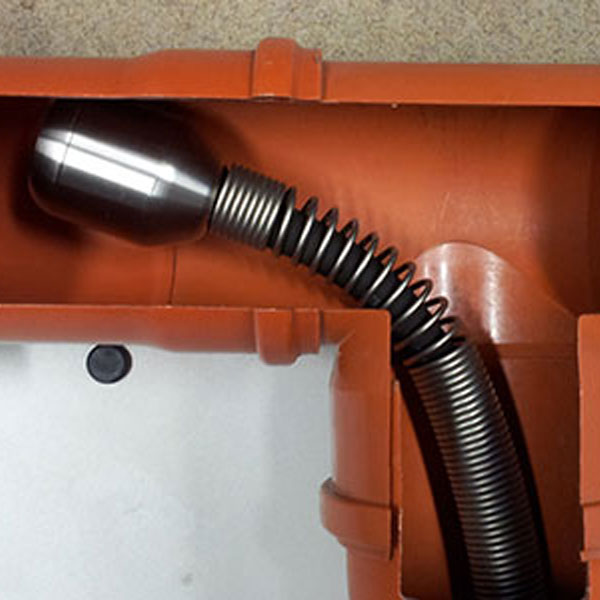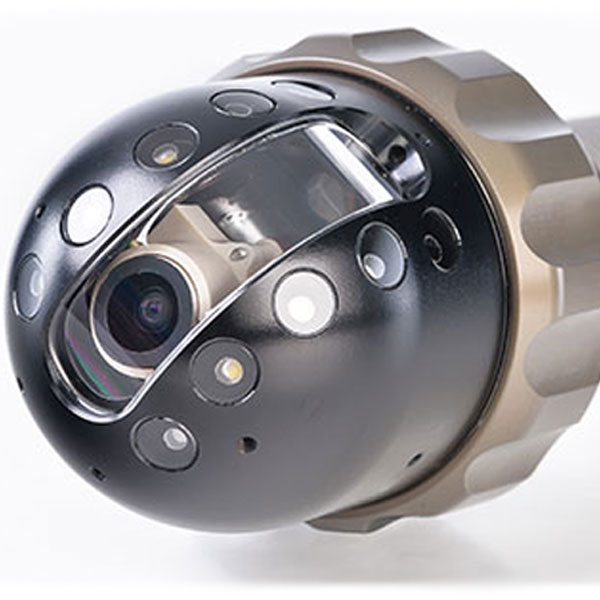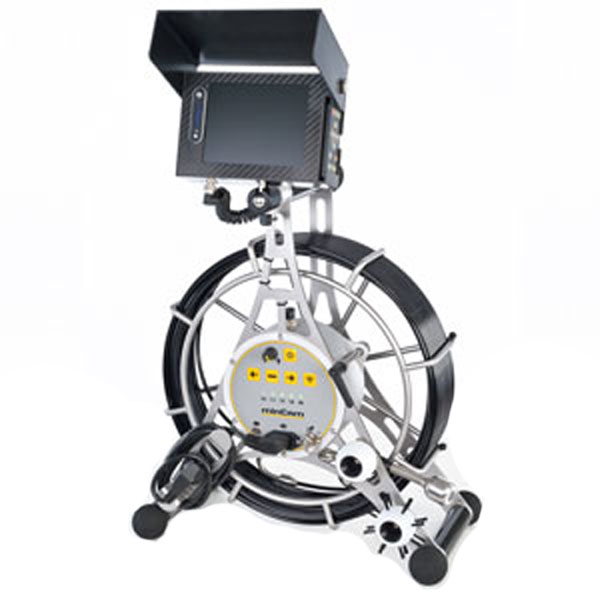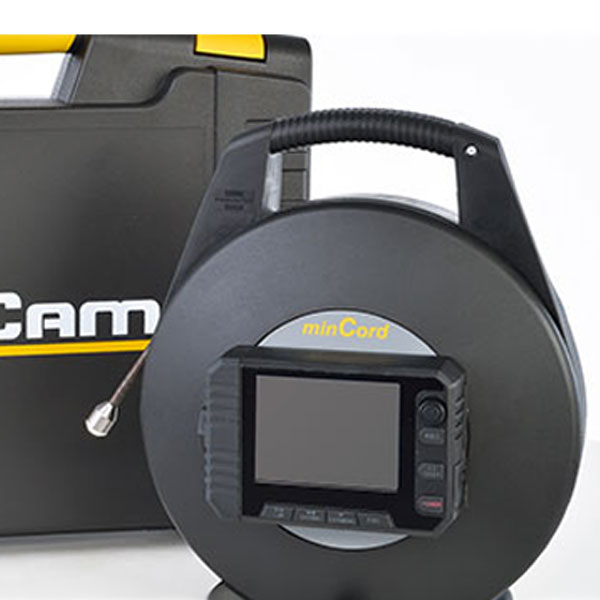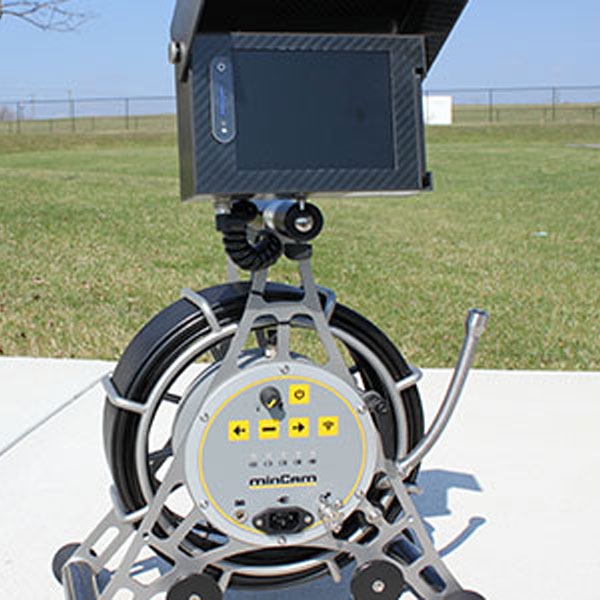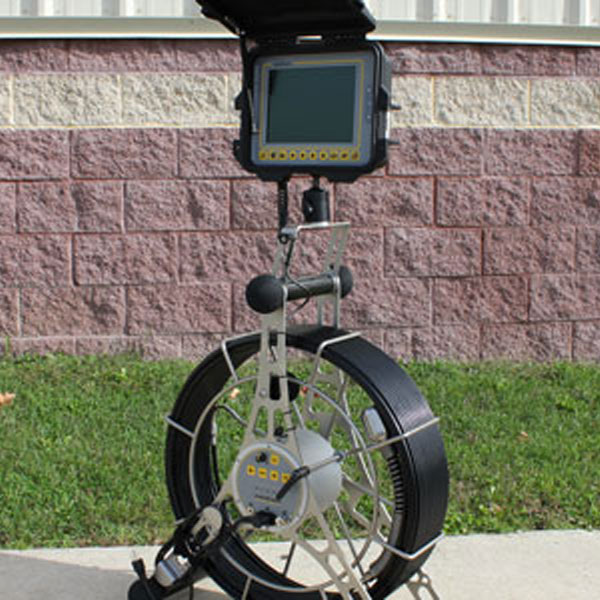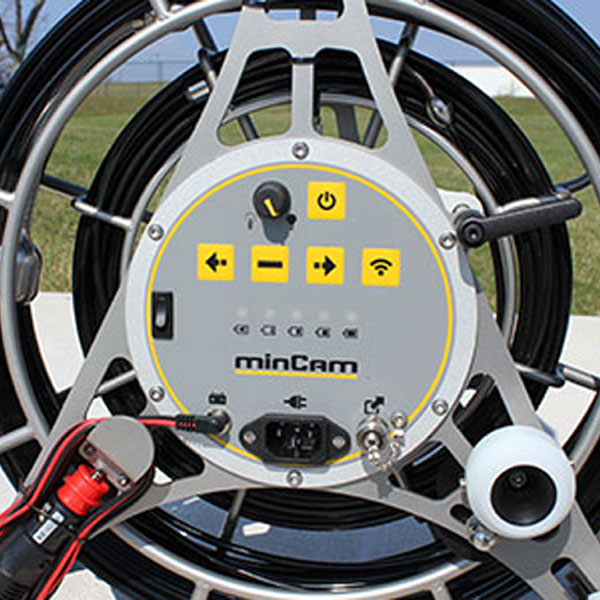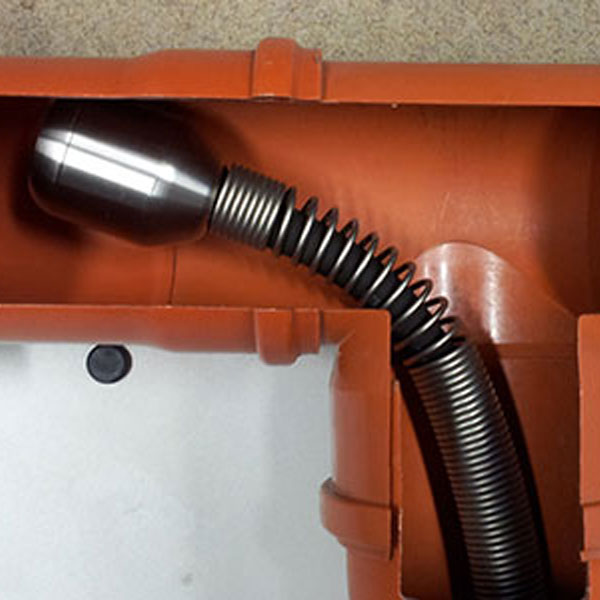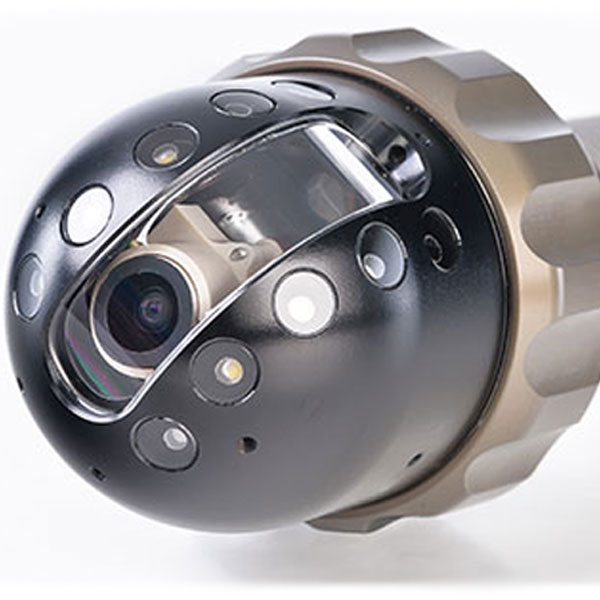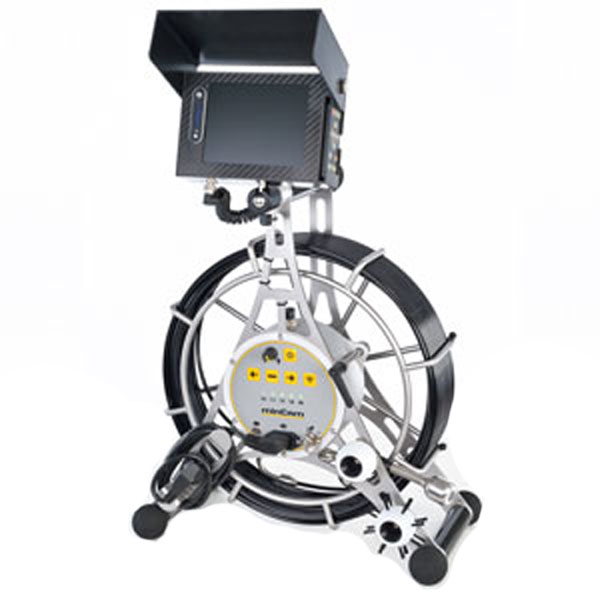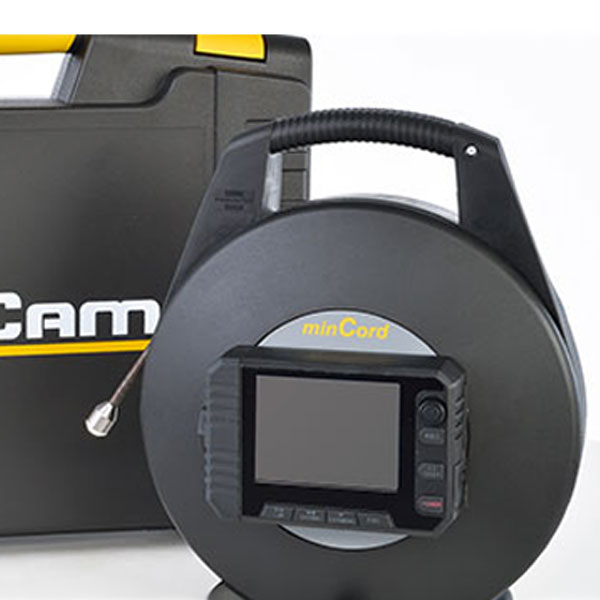 Rausch offers a wide variety of portable push camera systems for inspecting sewer and drain pipe.
Rausch USA has partnered with minCam to offer their industrial grade push camera system. The minCam push systems are available in four series:
• minCord Series – small, hand-held system with 1/2" camera
• mc Series – basic single-reel camera systems with four different cable/camera combos for a wide variety of applications
• mc Duo Series – feature a dual reel/camera design, replacing two different systems for unique applications by combining them into a single system
• minCam360 – Pan & tilt push camera with 4-step digital zoom and dual-band sonde
The mc50 is a compact and durable CCTV push camera system. The 2″ self-leveling camera can push through 4″ 90-degree P-traps. Application range is 3″ to 16″ (with all optional accessories). Includes 512 Hz sonde standard, 33 kHz available for special order.
Cable reel: 200' (60m) of 9.22mm fiberglass push cable

Integrated 512 Hz sonde (locator)

Power supply: 100 – 240V AC adapter / 12V DC car charger

Control Unit: power switch, variable light regulation, distance counter control, sonde control, battery status LEDs, BNC video out
Video inspection and recording

Built-in lithium ion battery for more than 2 hrs of operation

Electronic distance counter

Mechanical reel brake

SD card recording