Vac-Con Dual Engine Combination Truck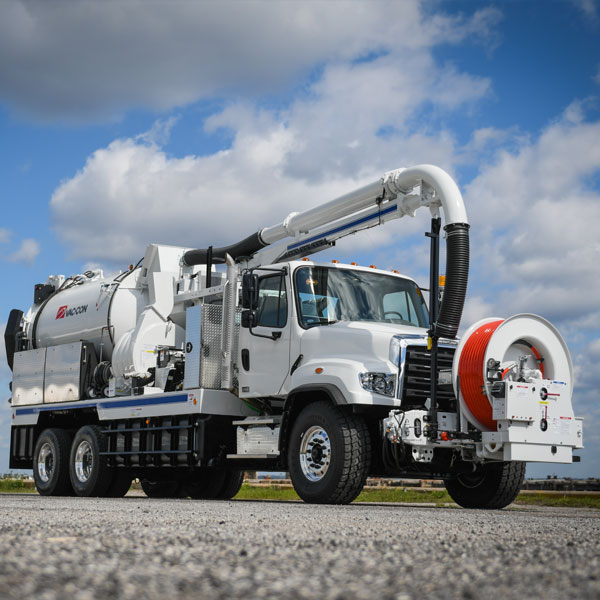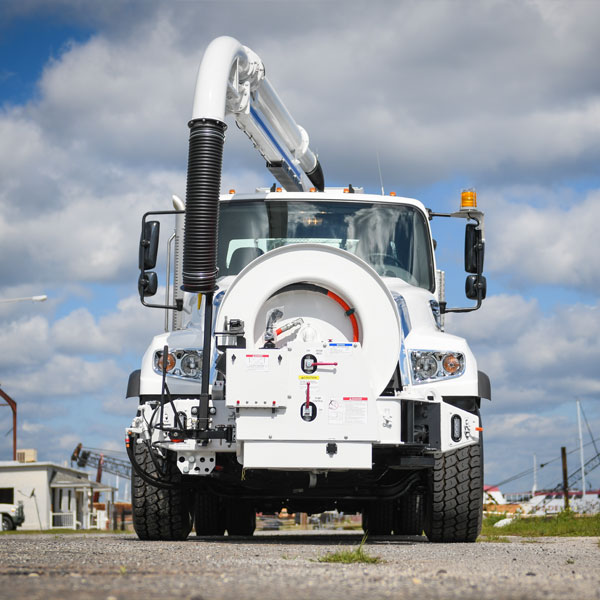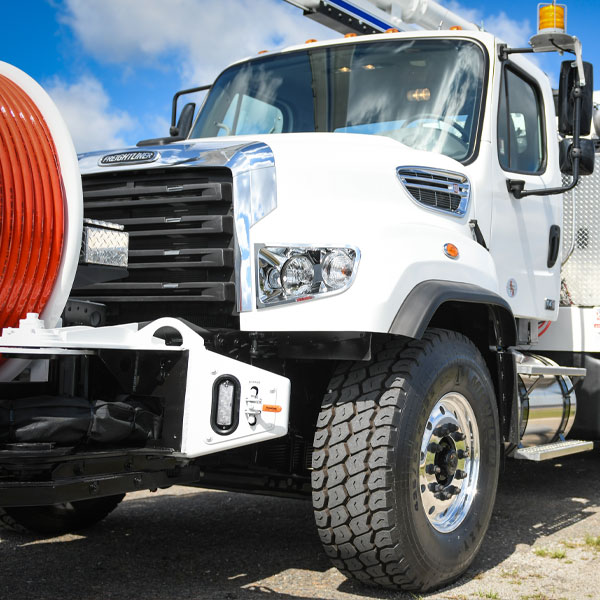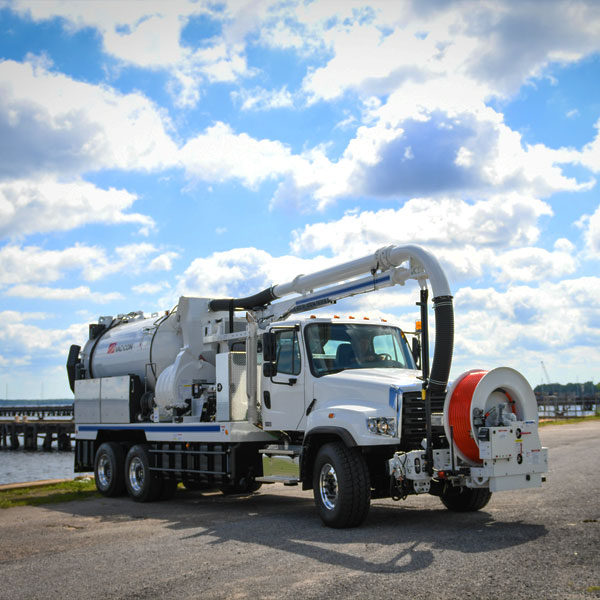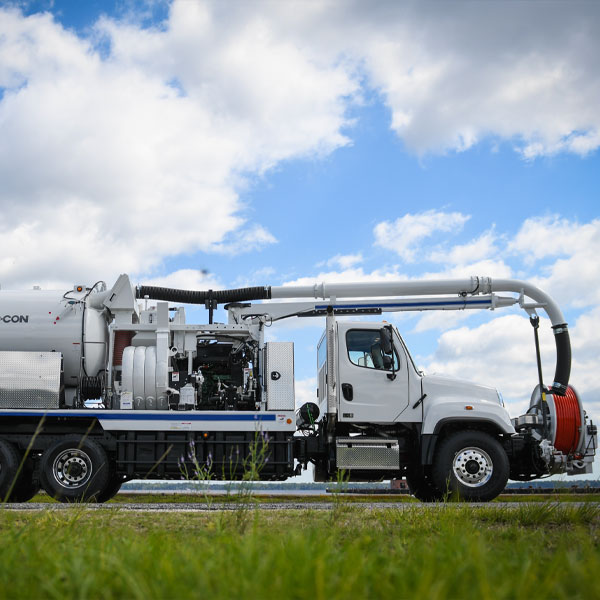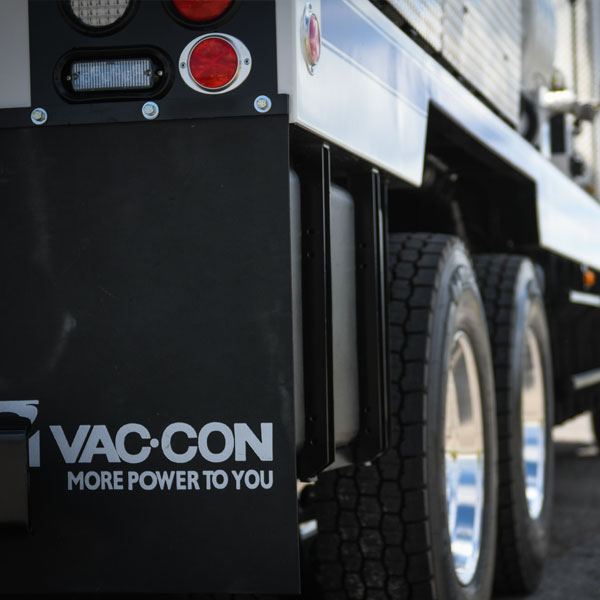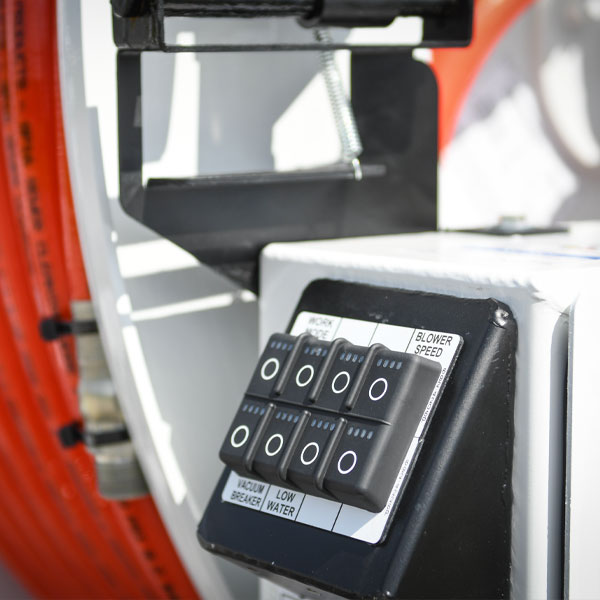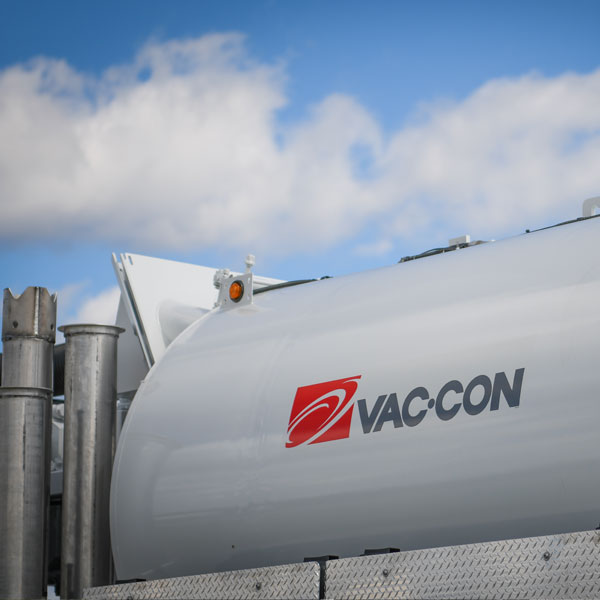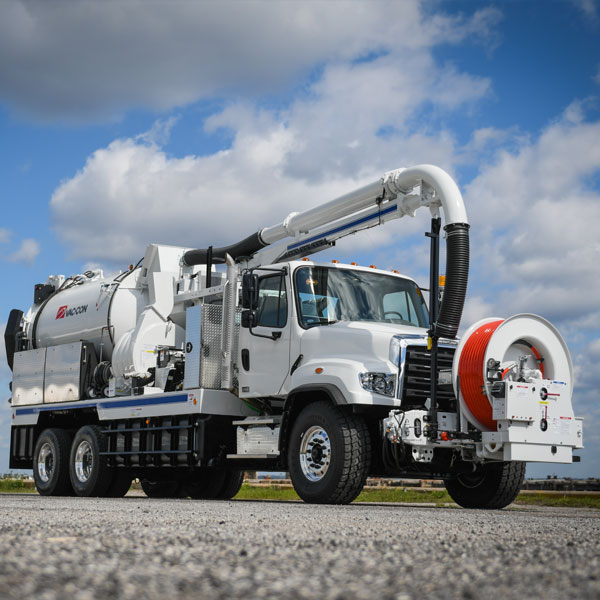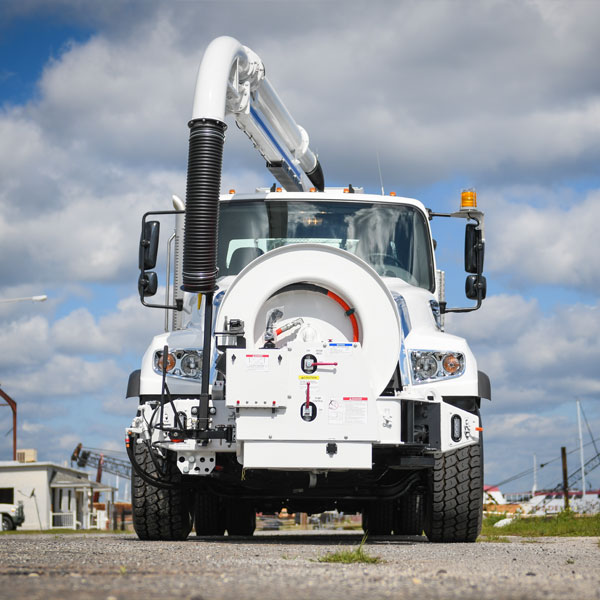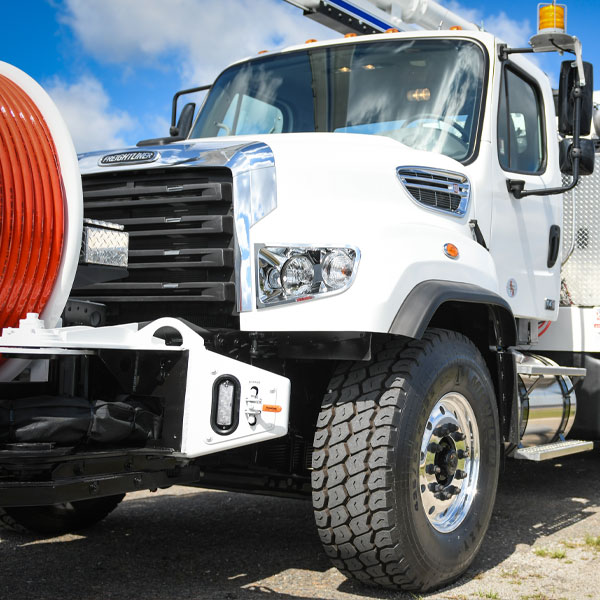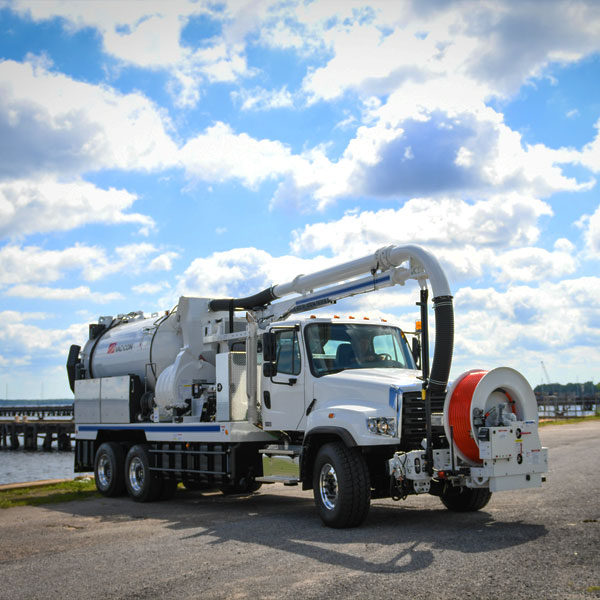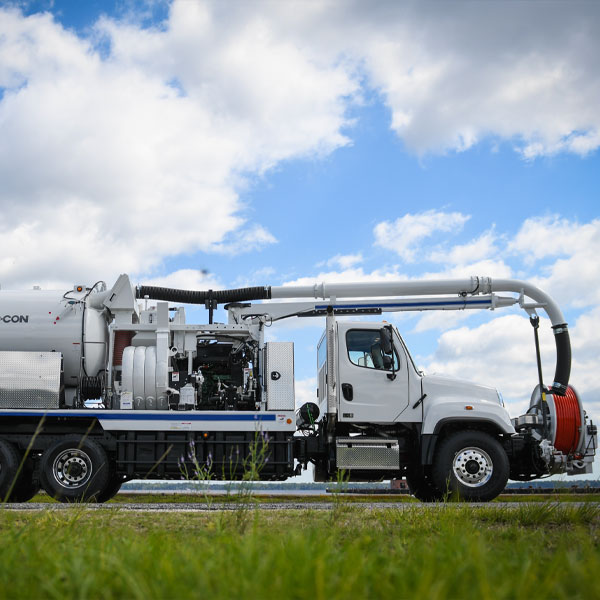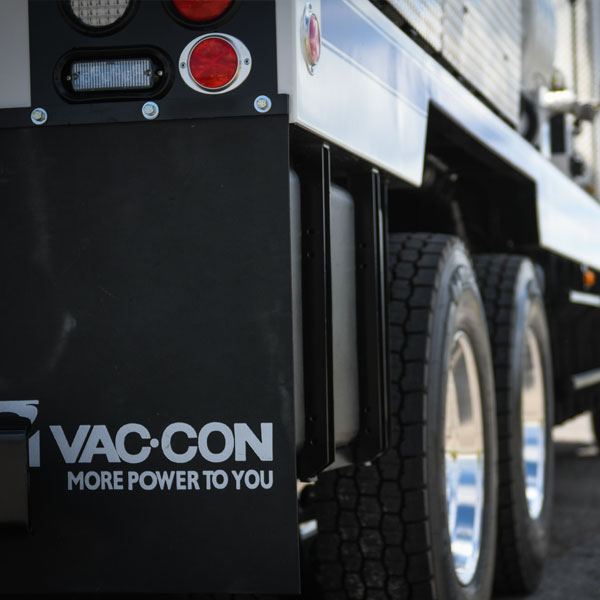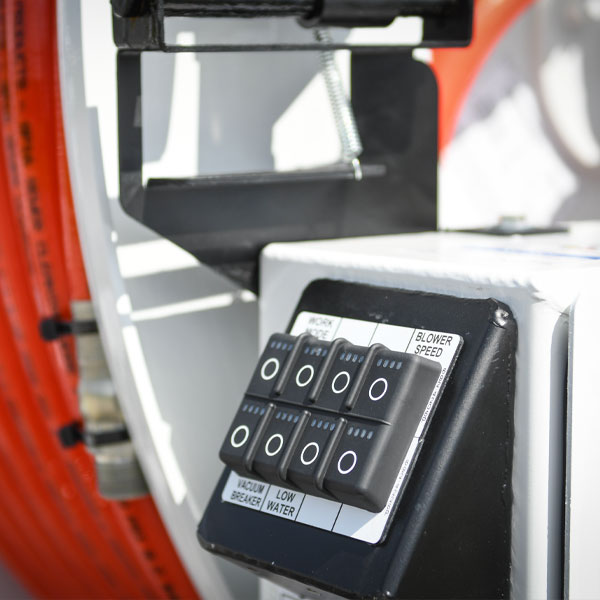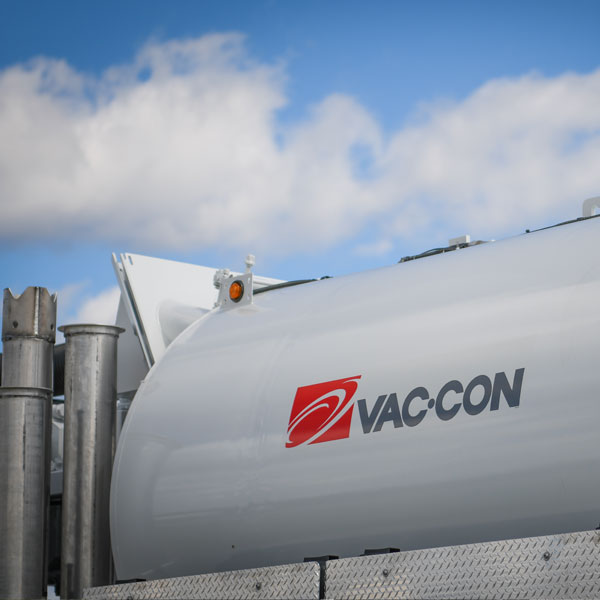 Only Vac-Con combines the flexibility of a two-engine design to get the toughest jobs done right. Our efficient design, allowing the chassis engine to drive either the 3-stage fan or positive displacement blower vacuum system, actually saves you fuel and general wear and tear in the long run. Using a standard hydrostatic drive, this design can engage the industry's most powerful vacuum. Offering a wide array of options, this is truly a "go anywhere, do anything" machine.
Tough, innovative, and efficient – design your dual engine combination machine to meet all your needs.
3/16″ Corten® Steel Debris Tank – (size as specified by model number)

5" (127mm) Butterfly valve with 10' (3.05m) layflat hose

Debris tank dumping: minimum 50°, hydraulic scissors lift – power up/power down

60 GPM (227.13 LPM) / 2000 PSI (137.89 bar) water pump system

Water pump drive: Standard Aux Engine is WSG-1068 6.8 Liter, 10-Cylinder, Gas Engine 222hp @ 3200 RPM

400' high pressure jet rodder hose (1" or 3/4")

30″ (762mm) leader hose

20 GPM (75.7 LPM) at 600 PSI (40 bar) wash down hand gun with 25' (7.62m) of hose and nozzle

20.5′ aluminum intake pipe(1-3′, 1-5′, 1-6′, and 1-6.5′ nozzle)

110°-190° F operation ranges at 90° F ambient temperature
Vacuum System (as specified by Model Number)

Full opening rear door

Hydraulic rear door locks, with door grabber and safety latch

Polyethylene water tank

Automatic Vacuum Breaker and overfill protection

8" (203.2mm) vacuum intake hose

Boom travel tie down

4-Way hydraulic boom with 270° rotation and joystick controls

Front mounted 600′ (182.88m) capacity 1″ (25.4mm) hose / hydraulic hose reel

Manual hose rewind guide

Hose guide (Tiger Tail)

Sealed and locking tool box(es) {as indicated by model number}

1) each sanitary and penetrator nozzles

ICC lighting

Polyurethane Paint

One (1) year standard warranty – see certificate for details

Hydrostatic variable displacement piston pump driven by chassis engine

Hydrostatic fixed displacement piston motor

Hydraulically-driven heat exchanger fan

Torsional soft coupling

Multi-stage hydraulic filtration system

2 or 3 stage vacuum compressor (fan)

Optional PD blower with multiple rating up to 28" Hg and 6,000 CFM

Standard Vac-Con® V-10 powered gasoline engine

Optional diesel engines up to 185hp

Fully independent operation of vacuum and water systems

Allows continuous water circulation in motion or stationary

Front operator station controls

Five (5) year warranty on drive system (excludes engine and pump)

Systems up to 3,000 PSI (206.84 bar) and 120 GPM (454.25 LPM) with smooth continuous flow and pressure

Available hydro excavation package

Available winter recirculation

Available air-purge system

Cross-linked polyethylene water tanks
Vacuum Breaker
System automatically stops airflow to prevent over-filling and/or spillage during transport

Can be manually controlled from front operator station, wired pendant or with available wireless remote
Filtration
Dual-port separation with dual stainless steel micro screens

Centrifugal separator with easy access inspection door

Optional cyclone separator available for special applications