Vac-Con Single Engine Combination Truck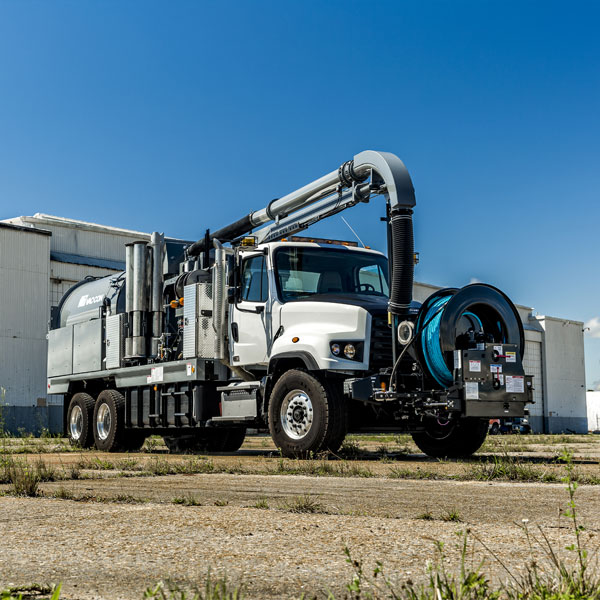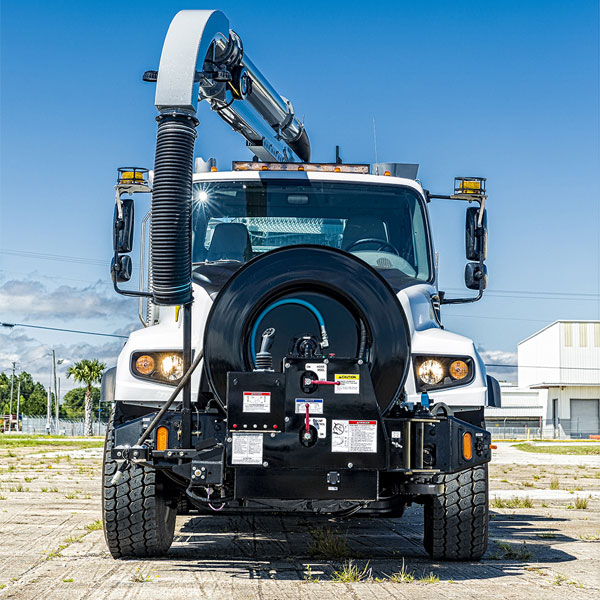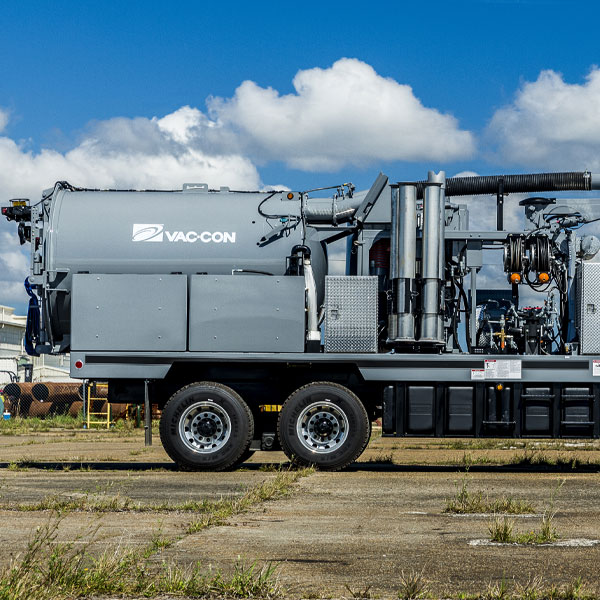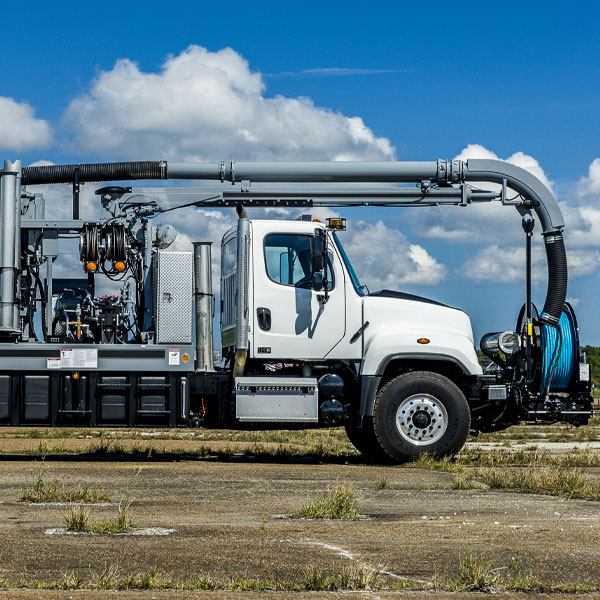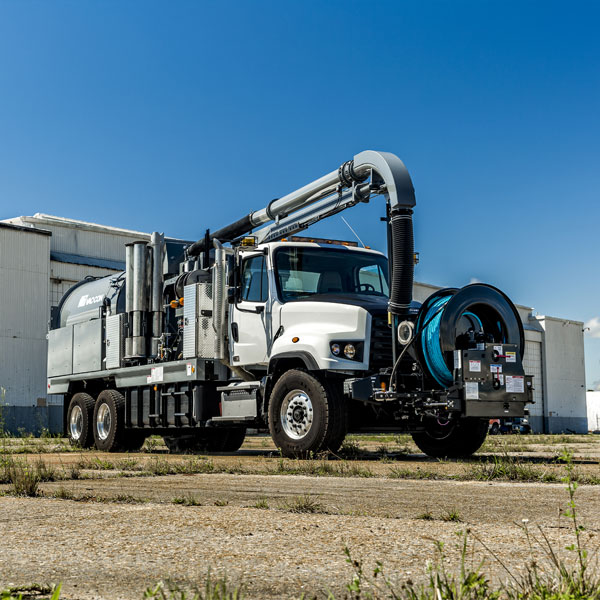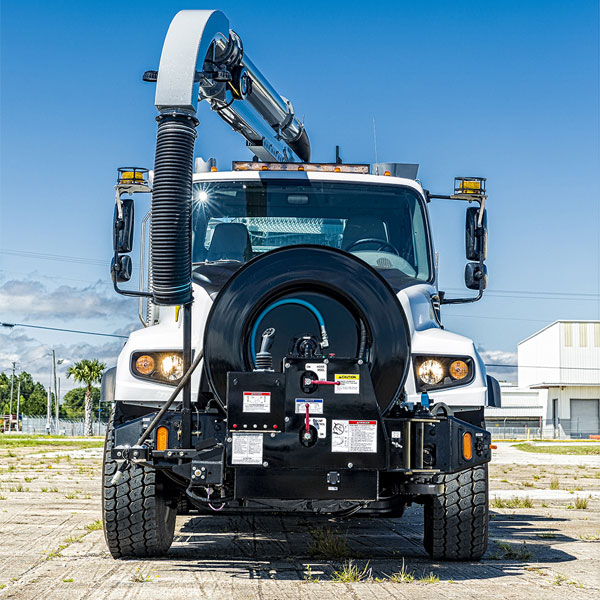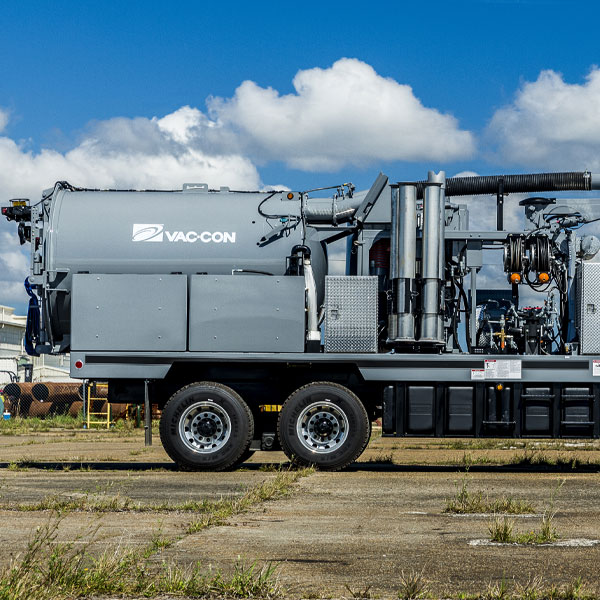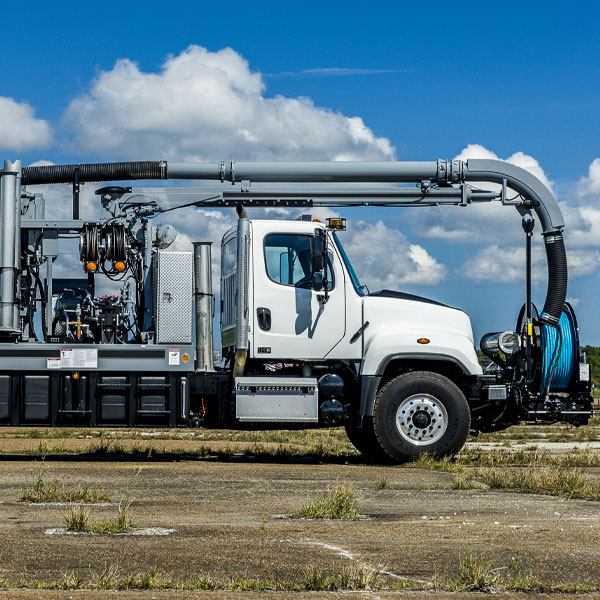 Single engine combination truck with state-of-the-art control systems and longest boom in industry. Available with standard options and specialty nozzles. Training available with rental.
Only Vac-Con uses the simplicity of a hydrostatic drive to power both the vacuum and water systems with a single engine. Both systems can be independently operated for multiple applications, while allowing for maximum flexibility. Looking for a single-engine machine? Vac-Con's unique design offers the best value without sacrificing performance, power or ease of operation.
Weight: Empty 42,000 lbs., 66,000 GVWR

3000psi/80GPM water system 827

Hydro-X kit

PD Blowers 18" HD or 3-stage fan

12 yd debris body

1,500gal water tank

Industrial-style rear doors

Replumbed for hydraulic pump-off Hi-Flo hydrostatic drive

Pipe cleaning 8" – 72"

Sewer cleaning

Catch basin cleaning

Treatment plants

Jet rodding/Jet flushing

Wet well/Lift stations cleaning

Cold water hydro-excavation

Silt removal

Septic hauling

Pressure washing

Bypass pumping
Vacuum System (as specified by Model Number)

Vacuum Drive:

Hydrostatic – Required

3/16″ Corten® Steel Debris Tank – (size as specified by model number)

Full opening rear door

Hydraulic rear door locks, with door grabber and safety latch

5" (127mm) Butterfly valve with 10' (3.05m) layflat hose

Debris tank Dumping: minimum 50°, hydraulic scissors lift – power up/power down

Polyethylene water tank

Automatic Vacuum Breaker and overfill protection

8" (203.2mm) vacuum intake hose

Boom travel tie down

4 Way hydraulic boom with 270° rotation and joystick controls

Front mounted 600′ (182.88m) capacity 1″ (25.4mm) hose / hydraulic hose reel

FMC Water Pump is standard on Single Engine unit: 60 GPM (227.13) LPM) / 2000 PSI (137.90 bar) system

Water pump drive:

Hydrostatic

400' (121.92) high pressure jet rodder hose, 1" (25.4mm) or 3/4" (19.05mm)

Manual hose rewind guide

Hose guide (Tiger Tail)

30″ (762mm) leader hose

20 GPM (75.71 LPM) / 600 PSI (41.37 bar) wash down hand gun with 25' of hose and nozzle

Sealed and locking tool box(es) {as indicated by model number}

1) each sanitary and penetrator nozzles

20.5′ (6.25m) aluminum intake pipe (1-3′, 1-5′, 1-6′, and 1-6.5′ nozzle)

ICC lighting

Polyurethane Paint