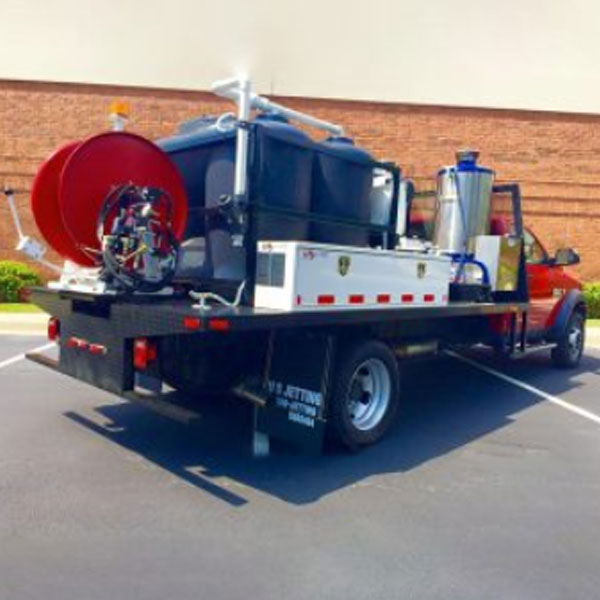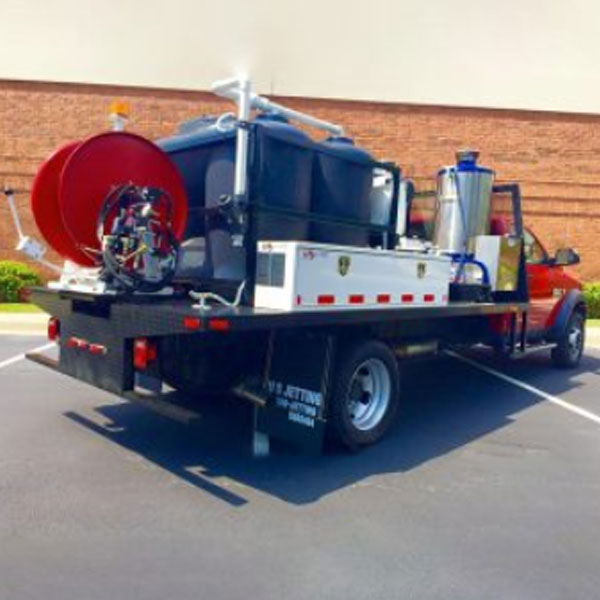 US Jetting works to engineer their jetting units according to any specifications required to tackle whatever the job requires. The 4018 unit is US Jetting's most popular jetting machine. As the industry leader, it has set the standard in the jetting industry for over twenty years. The 4018 is the only unit with a true run-dry plunger pump.
This unit can work in pipes ranging from 1″ – 24″ and can be fitted with tanks sized 100 – 750 gallons or larger if required. The standard unit comes equipped with 500′ of 1/2″ hose. This unit is perfect for all purpose cleaning, but also has the power to tackle grease, roots, residential and industrial lines.
4000 PSI 18 GPM
16″ 8 lug rust-proof rims
300 lbs lighter than previous USJ Hatz diesel
40% more fuel efficient
4,000 psi @ 18 gallons per minute run-dry pump
Hatz Tier 4  Final Turbo Diesel engine
Electric or hydraulic braking system
Jetter management control panel system comes standard with tier-4 basic control, and has optional non-remote and wireless remote controls
Self-contained anti-freeze system
Hyrdraulic-powered hose reel
Bypass valve returns water to tank for use with smaller diameter hoses to work in pipes as small as 1″
Hydraulic power pull-out reel
Water cooled vs air cooled
Best fuel consumption in the industry under 3.0 Gal/HR.