Scarab M65T Street Sweeper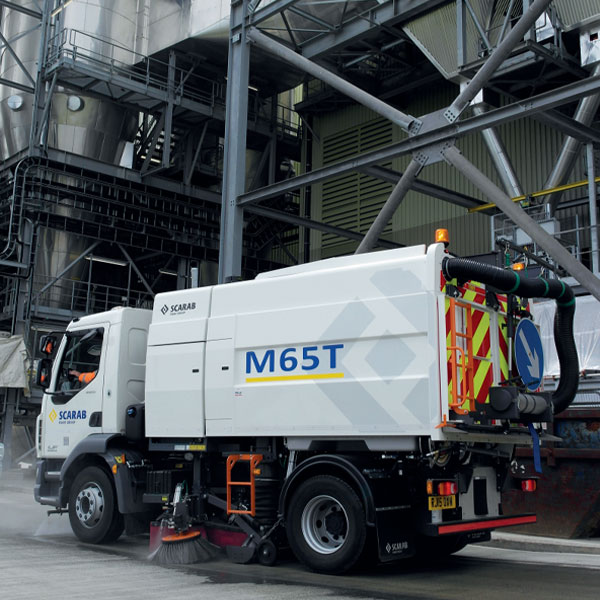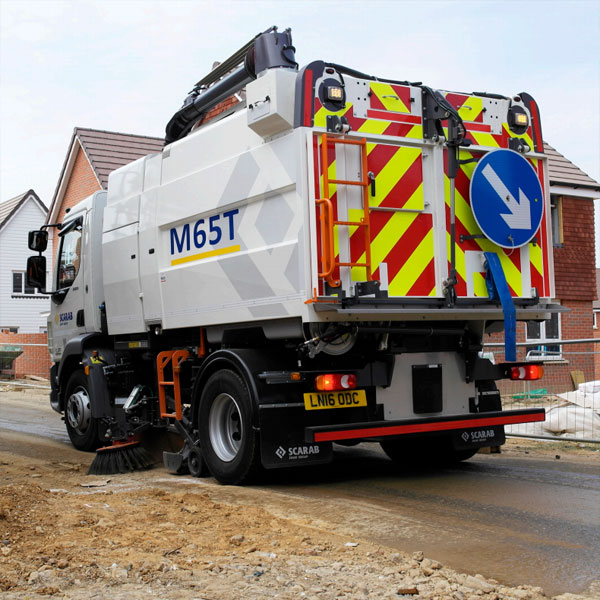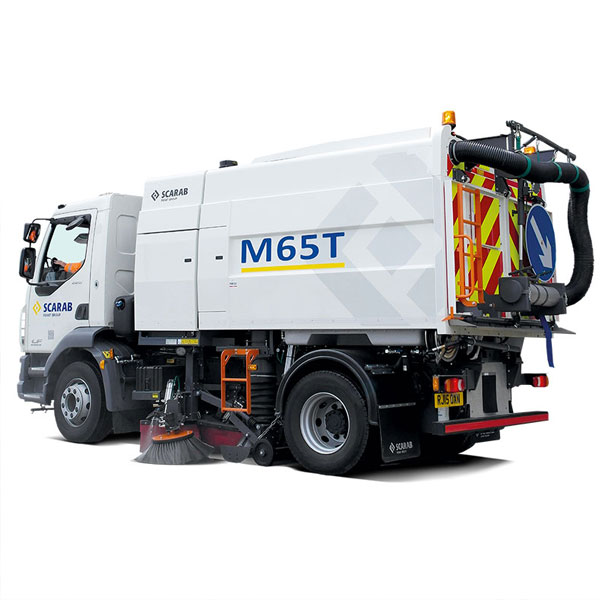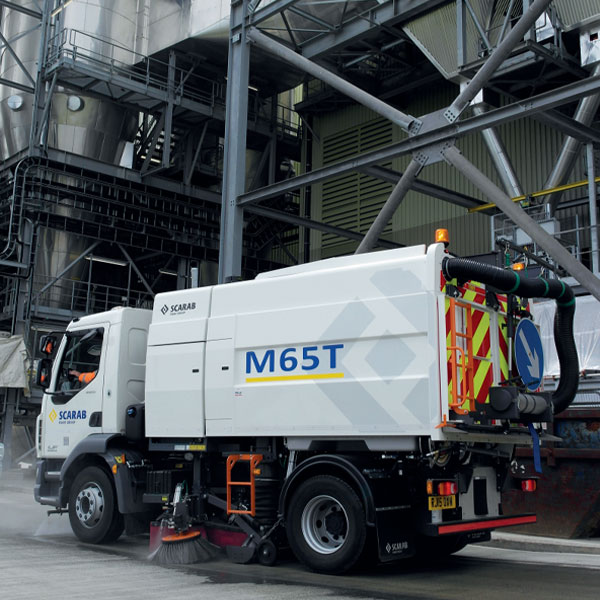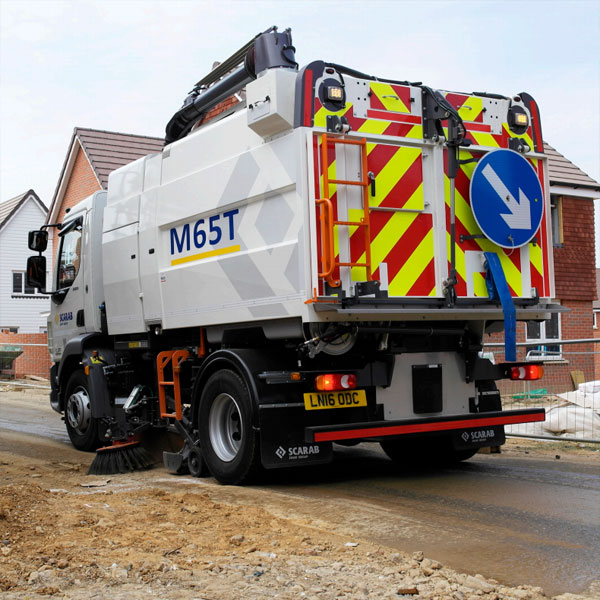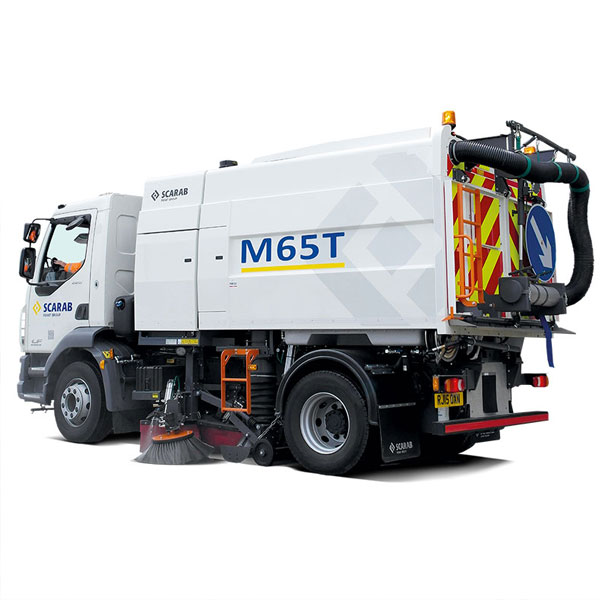 The M65T Scarab street sweeper is a heavy duty twin-engine sweeper capable of being mounted onto virtually any internationally available 10 to 18 ton GVW truck chassis.  The MG65T delivers outstanding performance in all municipal, urban or heavy duty contracting work.
The M65T can be supplied as a completely built machine from the factory or for specific markets can be supplied as an
Export Skid Unit for local mounting in the country of destination. Whatever the application, wherever the location, the M65T is a cost-effective solution for the demanding owner.
Standard Specification: 12 Tonne- 4500 kg / 18 Tonne – 9000 kg
In Dual Sweep Configuration: 3500 kg
Length Overall: 6100 mm
Wheelbase: 3300-3800 mm
Width Overall: 2400 mm
Overall Height – Hopper Lowered/Hopper Raised: 3100/4735 mm
Hoppers*: Voided Volume 6.35m³ / Payload Volume 5.65m³
Water Tank**: 1250 litres
*Calculated in accordance with European Standard EN15429
**The option of an additional water tank is available subject to chassis selected
High-pressure / High Volume Pump with hand lance and self-retracting hose reel
Additional Dust Suppression for Suction Tubes (additional jets at the top of the suction tube)
Simultaneous Wash & Sweep
**Additional Water Tank between auxiliary engine and chassis cab
Dual Sweep (A second Channel Brush on opposite side of the sweeper + Swivelling Widesweep)
Simultaneous Dual Sweep (both Channel Brushes + Swivelling Widesweep)
Adjustable Pressure Control for Channel Brushes and Widesweep
Auxiliary Channel Brush
Rear-mounted swing-out Wander Boom (Left Hand or Right Hand mounting)
Polyurethane coating of suction path components
CCTV Camera to offside brush and/or rear of vehicle
Rear inspection door with access ladder
Centralised lubrication system (either manual or automatic)
Alternative or additional beacons (e.g. Xenon)
Work Lights