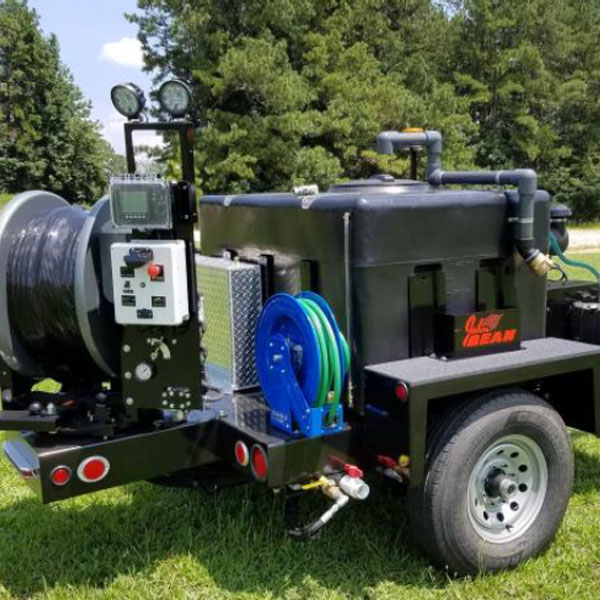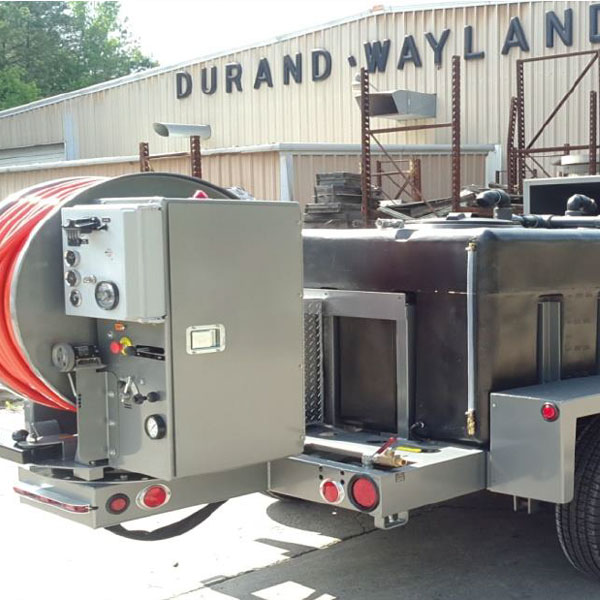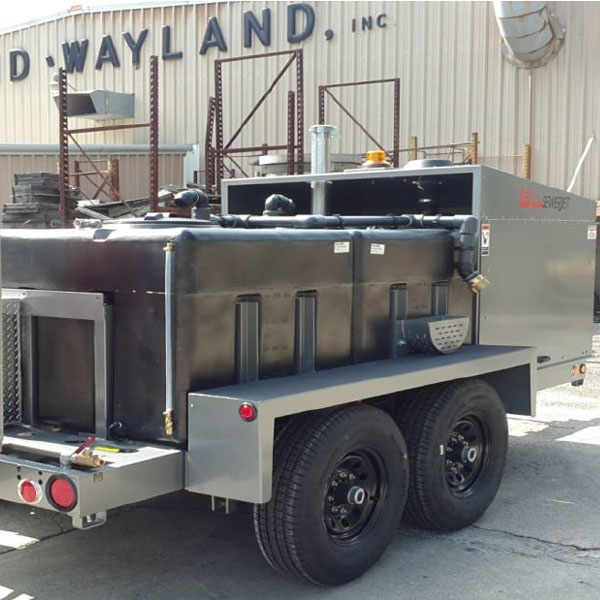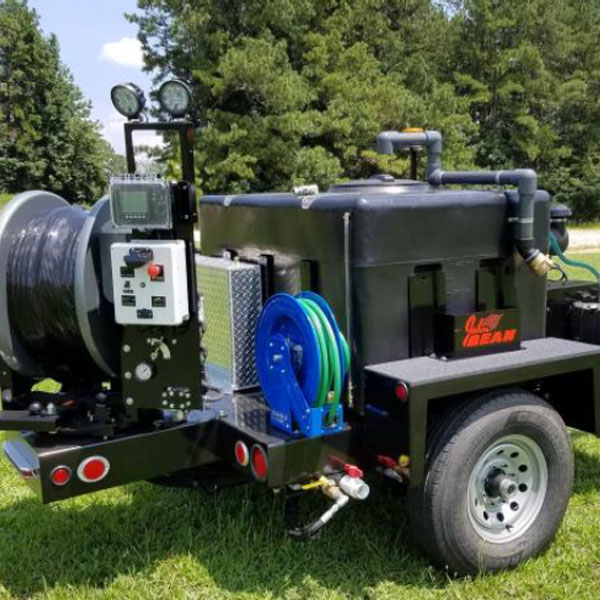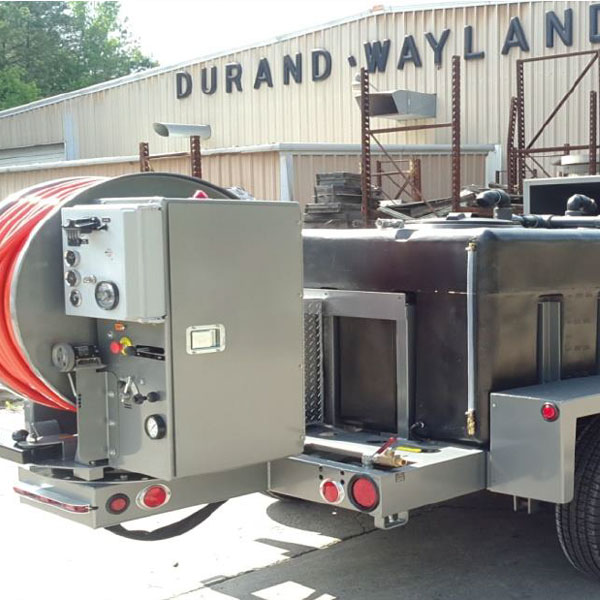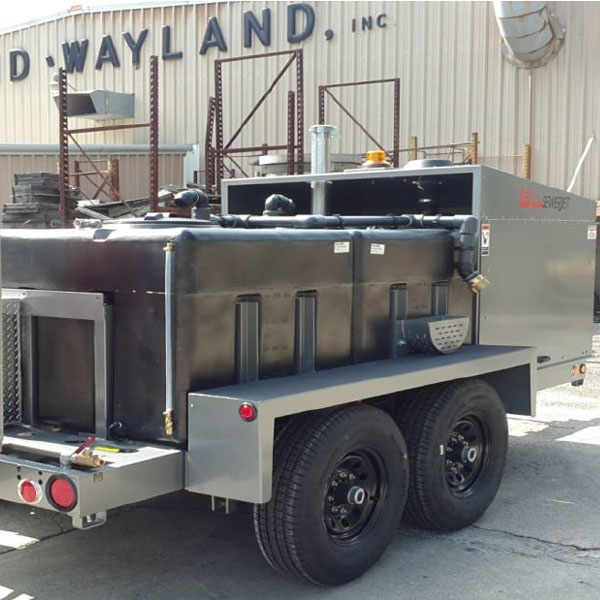 Durand Wayland offers both trailer and skid mounted jetters in the Bulldog model variation.  These jetters combine simplicity, durability and functionality to create a powerful machine that is easy to use but built to get the job done.
The John Bean Sewer Jetter requires only one operator and tows easily behind any standard duty pickup. A hydraulically driven hose reel mounted on an optional precision milled bearing system provides the user easy access to the line regardless of vehicle location. Many options are available such as: tool/accessory storage boxes that provide security, weather protection and easy operator access.
350 gallon unit – single axle 7,000# GVWR (3171kg)

700 gallon unit – tandem axle 14,000# GVWR (6342kg) two single axle

700# GVWR (3171kg)

LT235/85R16 12-ply tires

Electric brakes 2-5/16" ball hitch

DOT approved rubber mounted LED lights

PPG Commercial Performance gray primer and black paint (trailer)

PPG Commercial Performance gray primer and silver paint (reel)
Bulldog Jetter BD351840 – 350 gallon, Hatz Diesel & Giant water pump, 18 gpm @ 4000 psi

Bulldog Jetter BD701840 – 700 gallon, Hatz Diesel & Giant water pump, 18 gpm @ 4000 psi

700 gallon (2650 liters) or 350 gallon

LLDPE (linear low-density polyethylene) black poly tank

UV inhibitor which prevents the development of plant growth (i.e. algae, mold, etc.)

An overhead air-gap fill and a curbside 2½" brass fire hydrant fitting for easy and safe refill

Cold weather recirculation system for low temperature operation

Standard reel capacity is 600' of optional ½" high pressure hose

Electronic engine control panel presents an hour meter

Oil pressure, beacon switch, voltage, ignition switch, throttle control, water pressure gauge, emergency stop, reel speed control and reel in/out control

16 gallon aluminum diamond plate fuel tank
Portable and Powerful!
Our equipment is built with the operator in mind! Their 350 & 700 model Trailer Jetters require only one operator and tow easily behind any standard duty pickup. The Bulldog Sewer Jet features advanced technology while remaining extremely simple and efficient to operate. Both machines come with several options available to meet all your jetting requirements.