Spartan Leaf Pro+ Trailer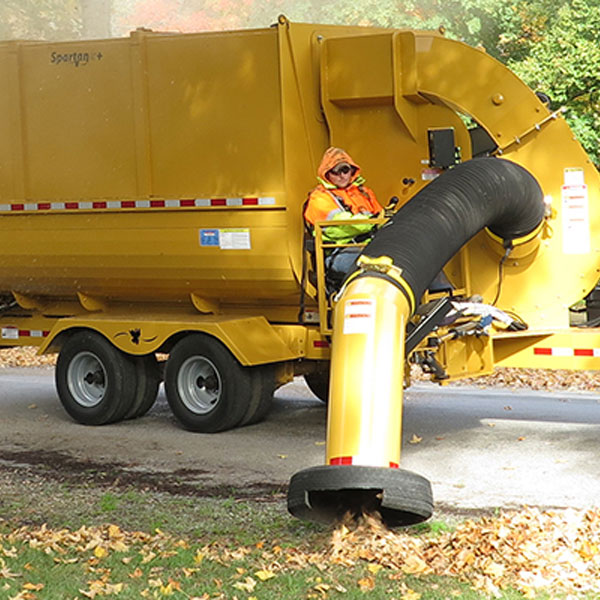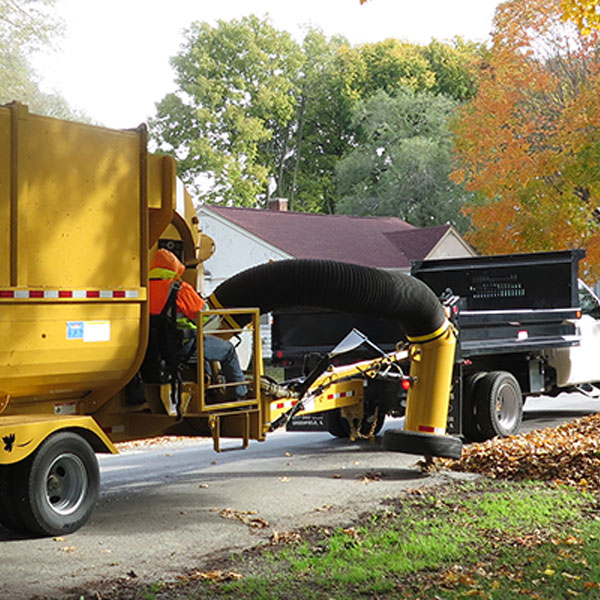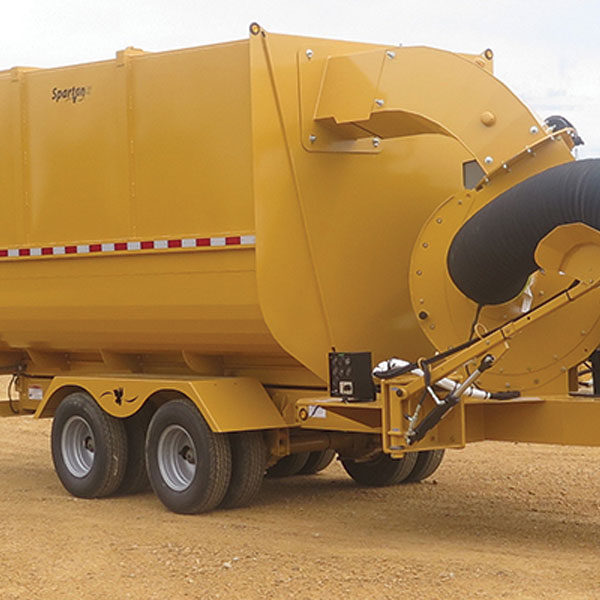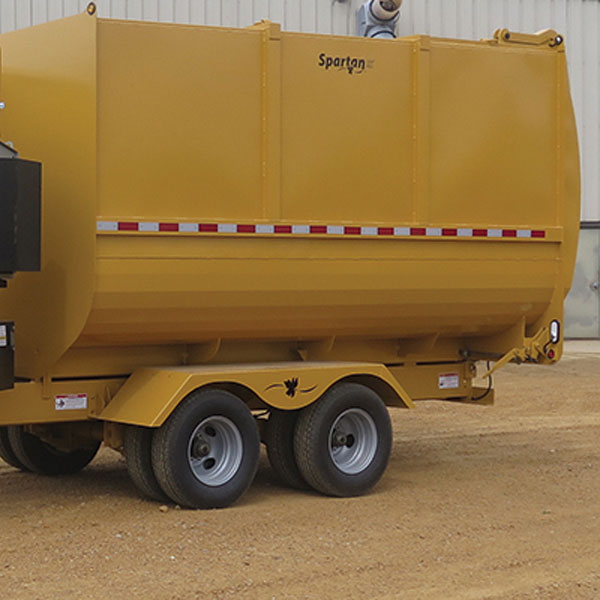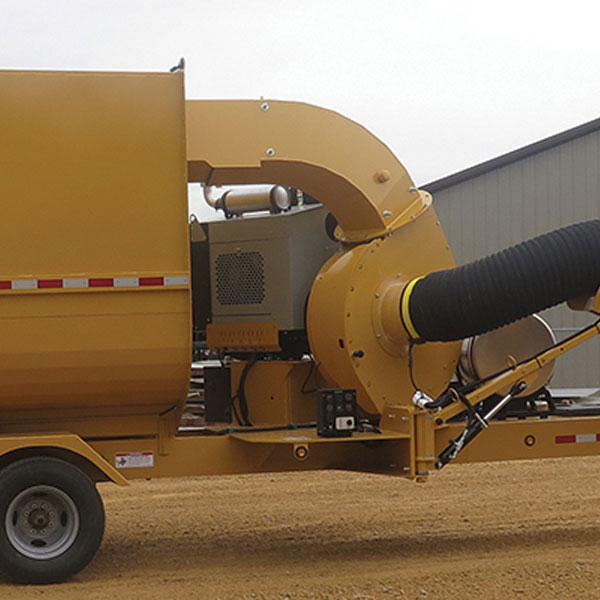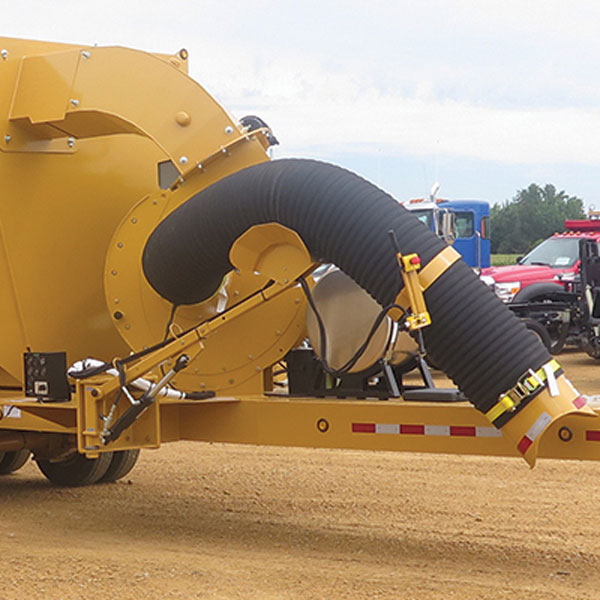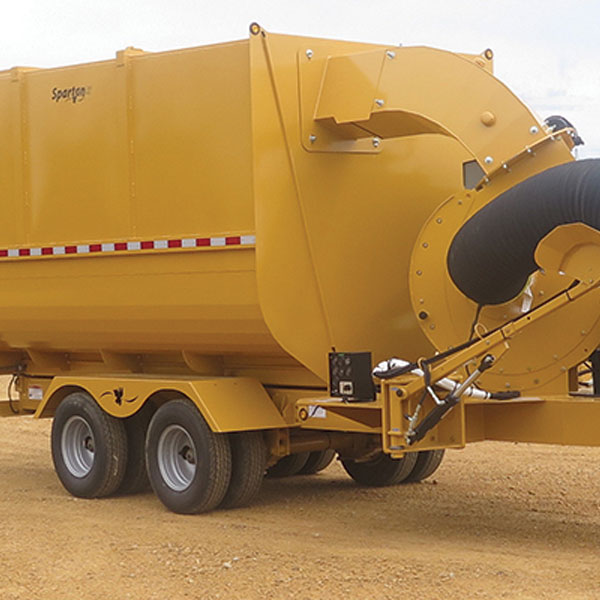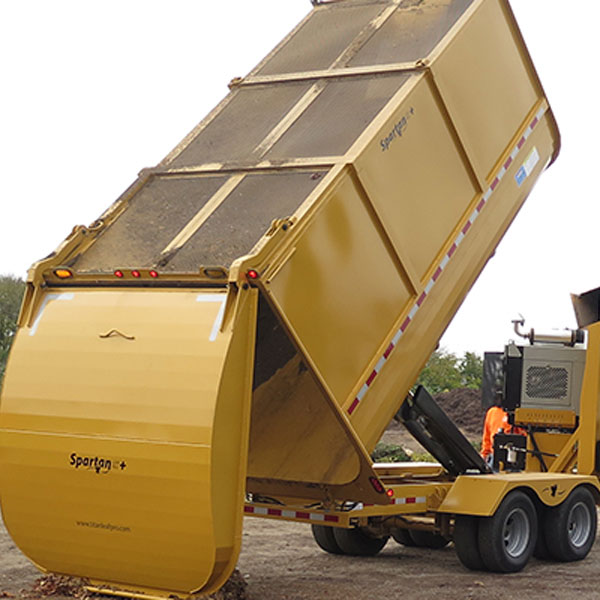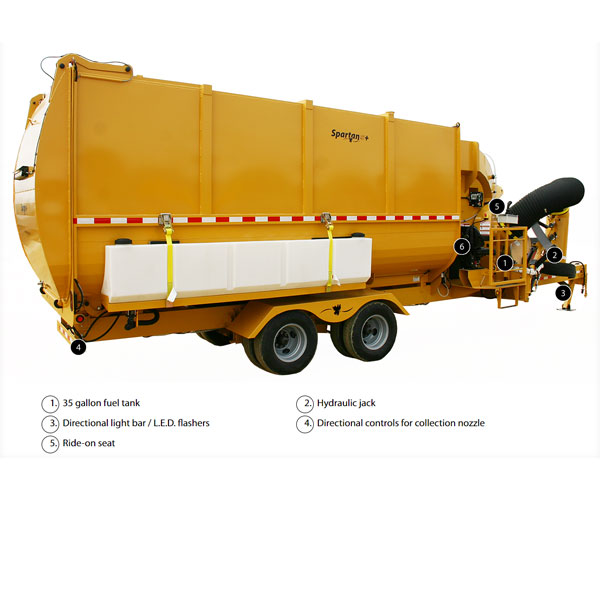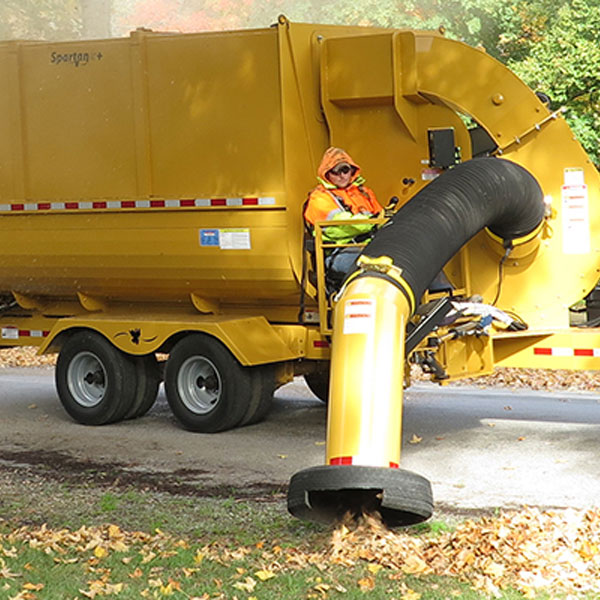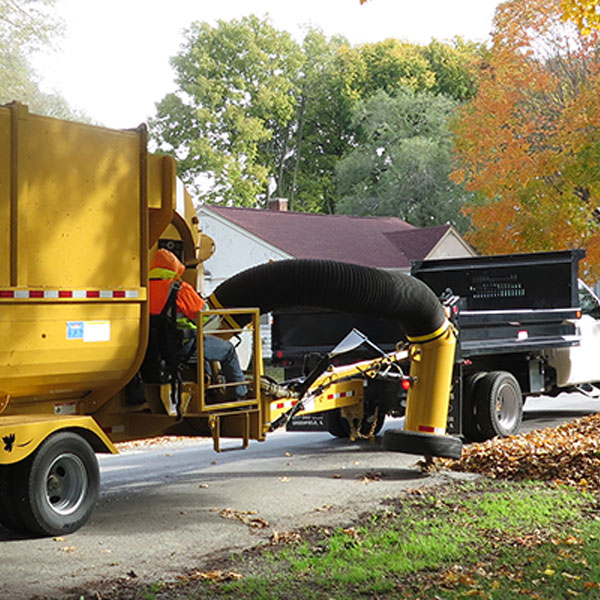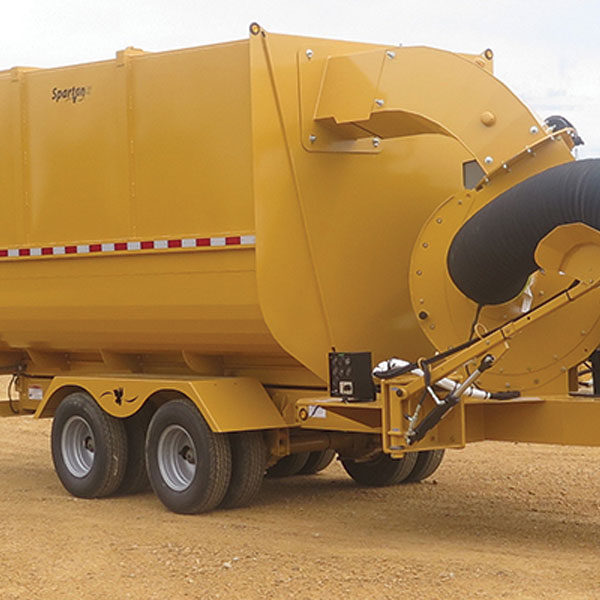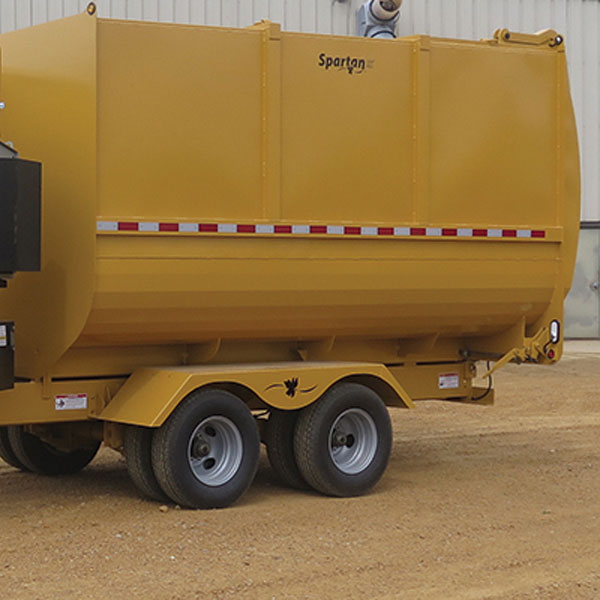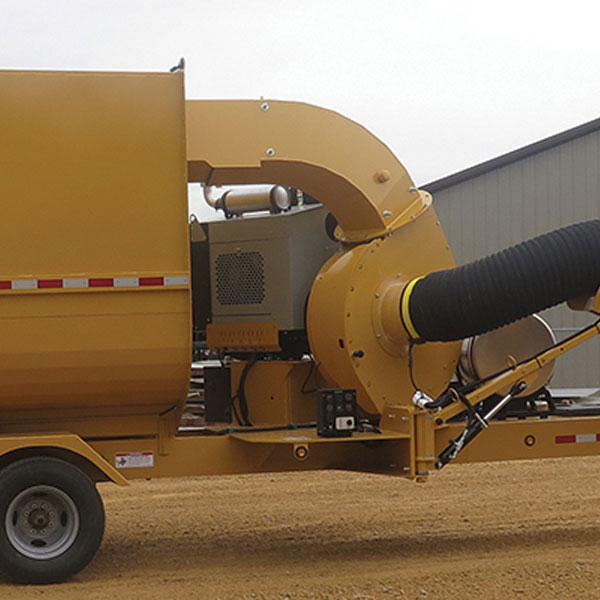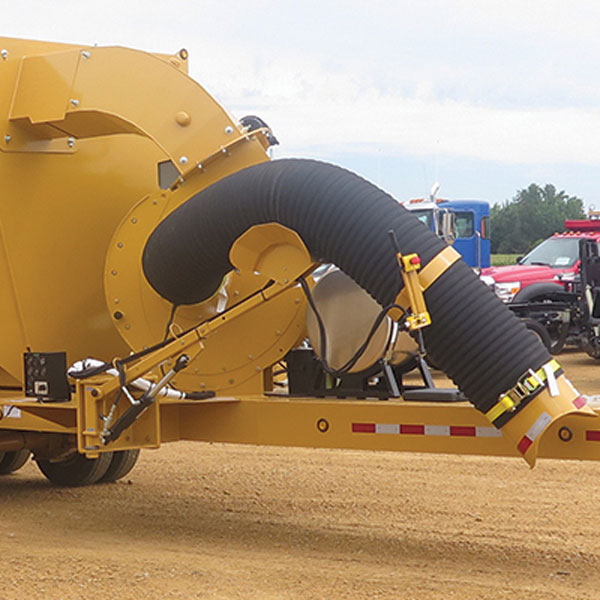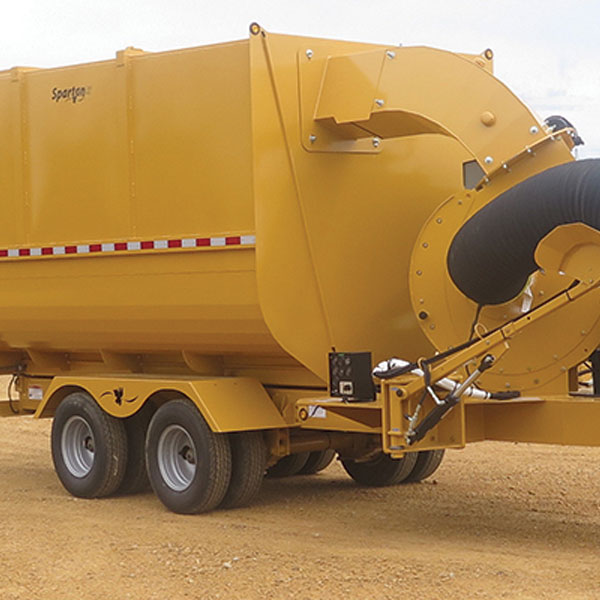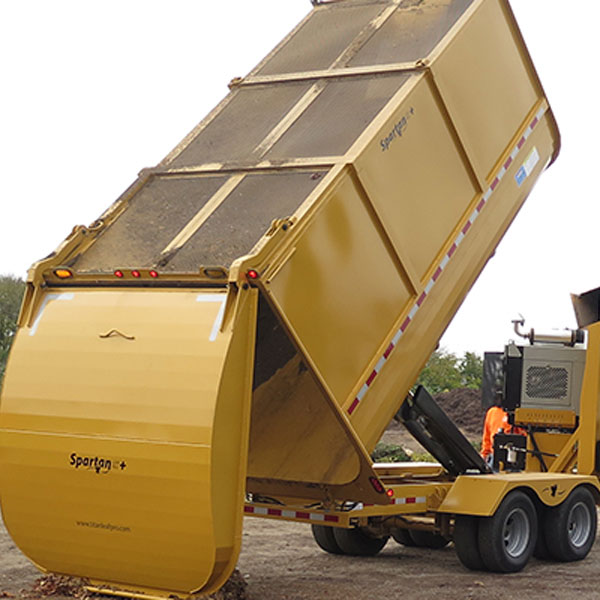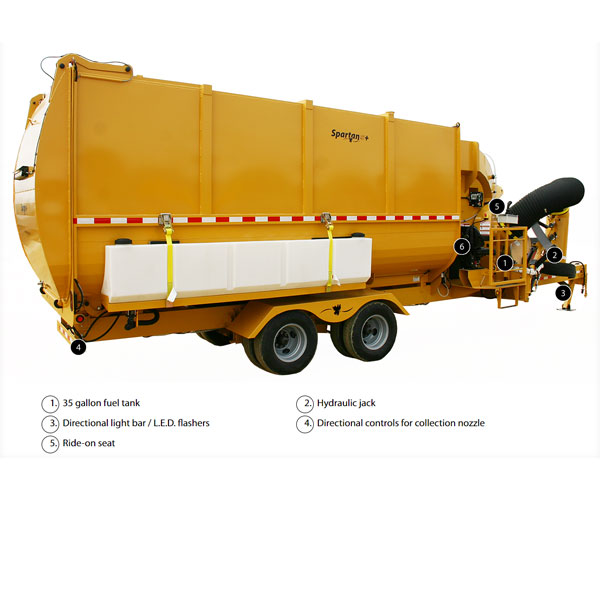 Spartan Leaf trailers offer portable leaf vacuum applications in a cutting edge design package.  These trailers are equipped with self contained debris collection bodies, ranging from 15-30 yd. capacity.
The Spartan Leaf Pro Plus self-contained vacuum collector with hydraulic valve controls will make quick work of any cleanup job. Designed to the highest standards, the Spartan Leaf Pro Plus reduces operator fatigue, increases efficiency and carries on our commitment to quality, service and customer satisfaction.
Empty Weight

15 cubic yard: 11000 lbs
20 cubic yard: 11500 lbs
25 cubic yard: 13000 lbs
30 cubic yard: 13500 lbs

Fuel Tank

15 cubic yard: 50 gal
20 cubic yard: 50 gal
25 cubic yard: 50 gal
30 cubic yard: 50 gal

Diesel-Powered Engine

15 cubic yard: 74 hp, liquid-cooled
20 cubic yard: 74 hp, liquid-cooled
25 cubic yard: 74 hp, liquid-cooled
30 cubic yard: 74 hp, liquid-cooled

Fan Diameter

15 cubic yard: 28-1/2″
20 cubic yard: 28-1/2″
25 cubic yard: 28-1/2″
30 cubic yard: 28-1/2″

Battery

15 cubic yard: 12 Volt 1190 amp 950 CCA
20 cubic yard: 12 Volt 1190 amp 950 CCA
25 cubic yard: 12 Volt 1190 amp 950 CCA
30 cubic yard: 12 Volt 1190 amp 950 CCA

Axles

15 cubic yard: Tandem 12000 lb axles with dual wheels
20 cubic yard: Tandem 12000 lb axles with dual wheels
25 cubic yard: Tandem 12000 lb axles with dual wheels
30 cubic yard: Tandem 12000 lb axles with dual wheels

Tires

15 cubic yard: ST235/80R16 Load E
20 cubic yard: ST235/80R16 Load E
25 cubic yard: ST235/80R16 Load E
30 cubic yard: ST235/80R16 Load E

Jack

15 cubic yard: Manual 12,000 lbs
20 cubic yard: Manual 12,000 lbs
25 cubic yard: Manual 12,000 lbs
30 cubic yard: Manual 12,000 lbs

Hoist

15 cubic yard: Single Cylinder Scissor Hoist
20 cubic yard: Single Cylinder Scissor Hoist
25 cubic yard: Single Cylinder Scissor Hoist
30 cubic yard: Single Cylinder Scissor Hoist
Safety interlock system on intake nozzle
30" balanced fan
14,000 – pound 3" adjustable pintle eye with safety chain
Manual jack standard or single hydraulic jack
15 – 30 yd. collection body with full tailgate
DOT – compliant lighting and markings
12-volt battery with electrical system
12,000 – pound axles with electric trailer brakes
Emergency stop switch
16" diameter pickup hose with 3-function hydraulically controlled pickup arm (optional)